In this era, people are always searching for ways to make additional income. Using your hobby for profit is a great way to do so. Here are some of the most profitable items and crafts to make and sell at home.
Wooden Objects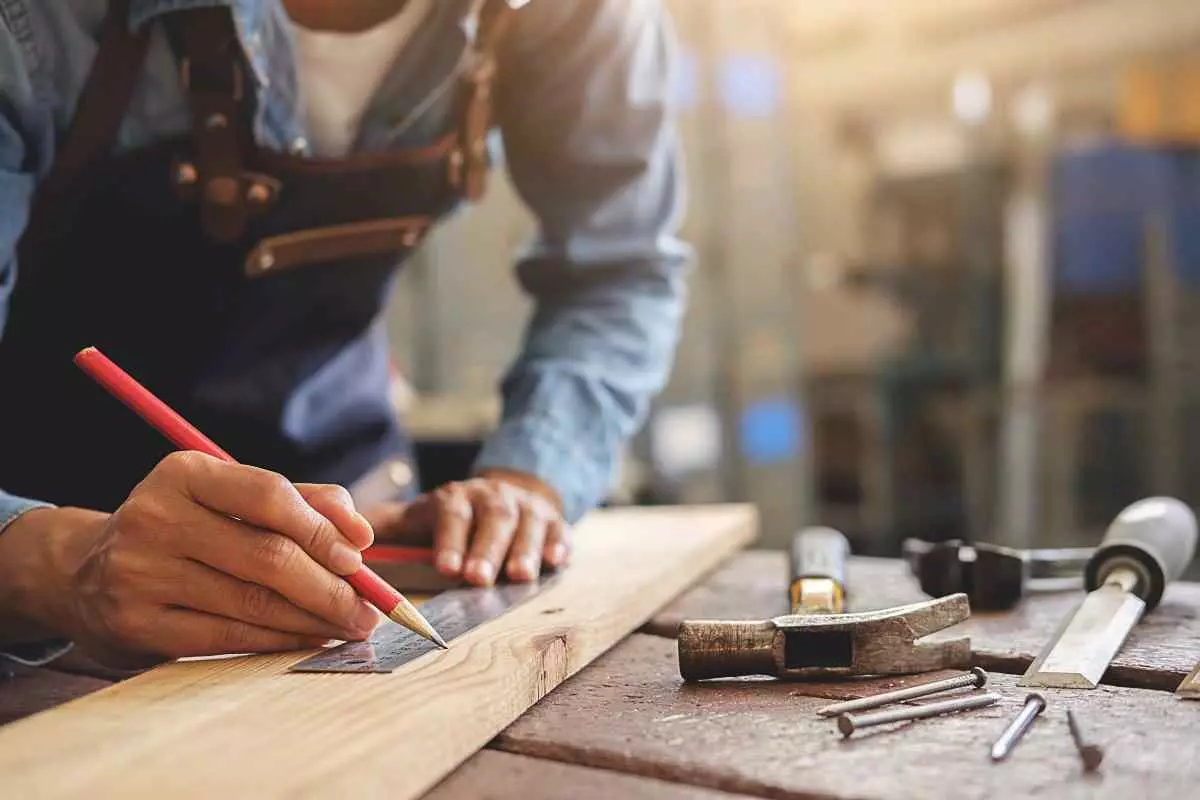 For individuals who are handy and have the equipment to handle woodworking, making wooden objects to sell can be a fantastic way to make money. Various items can be made using wood, such as tables, chairs, stools, music boxes, shelves, planters, candle holders, bird feeders, and wall art. You could sell your wood pieces on platforms like Etsy.
Another option to get more clients would be to create an account on Instagram or Tik Tok to advertise your products on social media. Social media platforms can offer a great way to engage with your clients and showcase your woodworking process. This may open many doors for you, and you can eventually take on commissioned items.
Self-Care Products
Making your own cosmetics and beauty products are very cost-efficient, considering many products are sold for a high price online. If you already have a recipe of your own blend, try selling it to make some money. This is a great product to sell if you want repeat customers. Once people find a beauty product they like, they tend to stick to it for ages. Self-care will always be important to many people. Beauty products can help minimize and slow down ageing lines and wrinkles. Self-care products include lip balm, lipstick, lotions, skincare products, soaps, shampoos, conditioners, and more.
If you are a licensed esthetician, use your products while you provide your customers with your services. Doing this not only boosts your self-employed job but can also be a way to promote your products.
Bath Bombs & Scrubs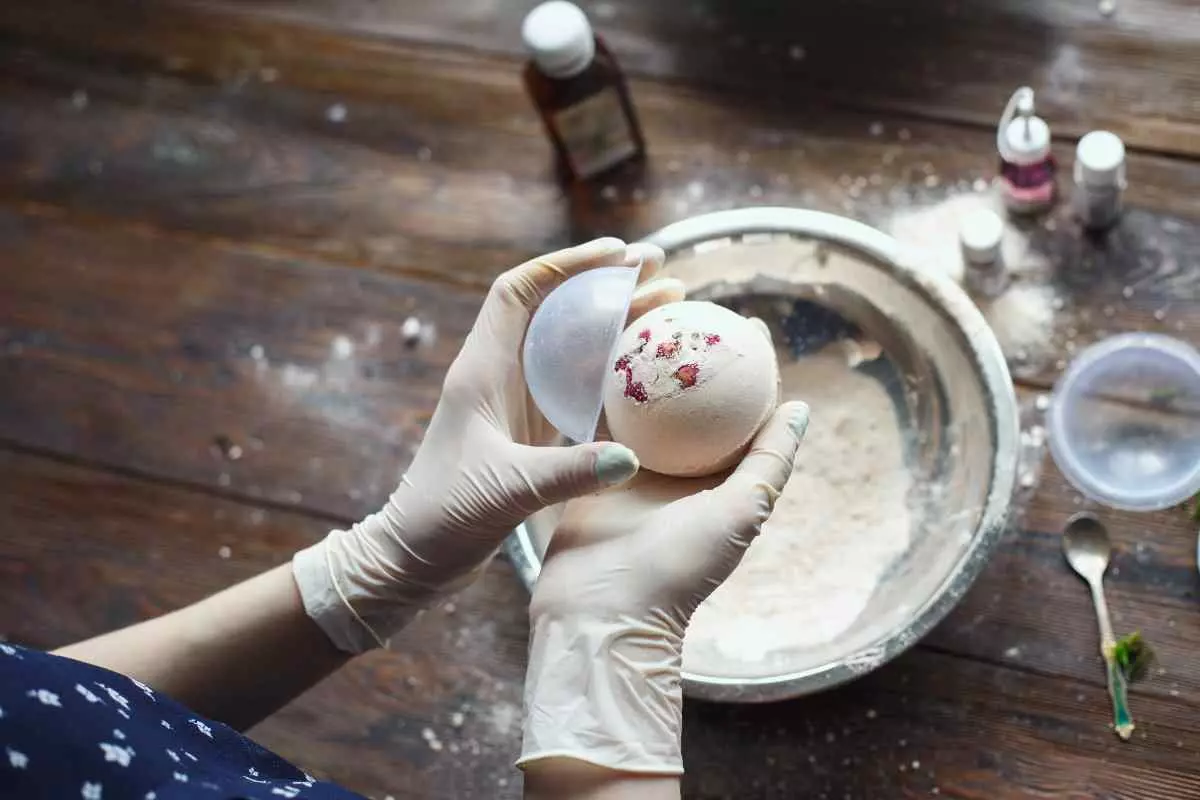 You can get pretty creative with certain crafts to make money. For instance, if you have never tried making DIY bath bombs, it is certainly fun, and you can make some decent money by selling them. Bath bombs do well year-round, and seasonal bath bombs sell even better during the holidays.
Likewise, you can make and sell bath scrubs. Many of the ingredients that are necessary to make bath bombs are common household items like corn starch, citric acid, and baking soda. You do not have to bake the wet and dry ingredients together, and it takes a couple of minutes to make each bath bomb. It is a relatively easy process to make bath bombs, and you can put a hefty price tag on each.
Subscription Boxes
Loot boxes or subscription boxes have been super popular lately. Subscription boxes are themed boxes that include a variety of items related to a particular trend. Subscription boxes are usually limited releases, and the themes change monthly, increasing their demand and popularity. Themed boxes range from books to beauty supplies to comics. For example, a fashion subscription box may include a hat, blouse, jeans, and a pair of shoes. Similarly, a Harry Potter-themed subscription box would include collectable and novelty Harry Potter-themed items.


It might be easier to specialise in a specific type of theme so that you are only bulk ordering a limited amount of items. Consider tapping into the pop culture, music, or movie market and creating subscription boxes around those themes.
Candles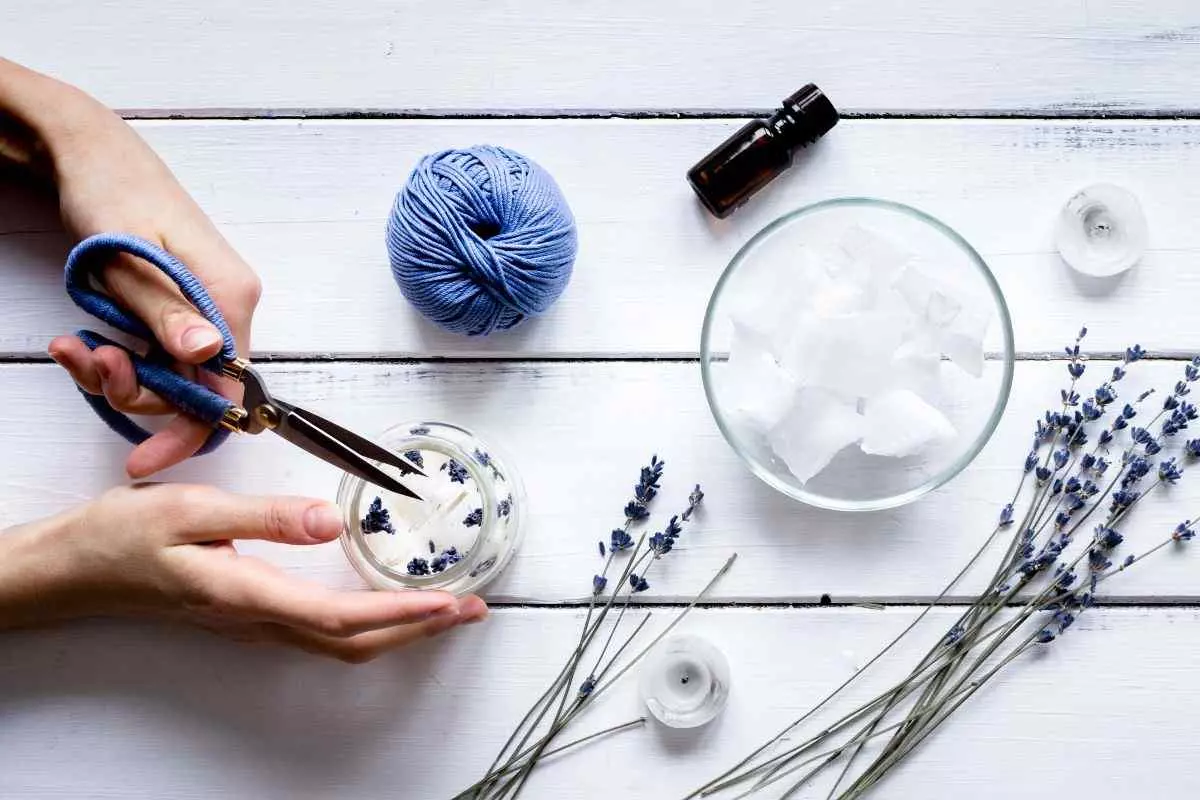 Selling candles is another way to go. You can price them fairly high and make them in bulk quantities. Candles are a great way to get creative and create unique scents and designs. You can also offer seasonal candles that are available in limited quantities. For example, you can offer limited scents such as Candy Cane, Holiday Wreath, or Christmas Tree during the Christmas season.
Personalised Gifts
Everyone loves receiving a personalised gift that is unique and made just for them. A great place to sell personalised gifts is Etsy. Many sellers will advertise custom engraving or embroidering on mugs, clothing, jewellery, or signs. If you choose to sell personalised gifts, give customers some options of fonts and styles. This leaves you with the freedom to custom make their order, but also with some limits, so it does not exhaust you.
Jewellery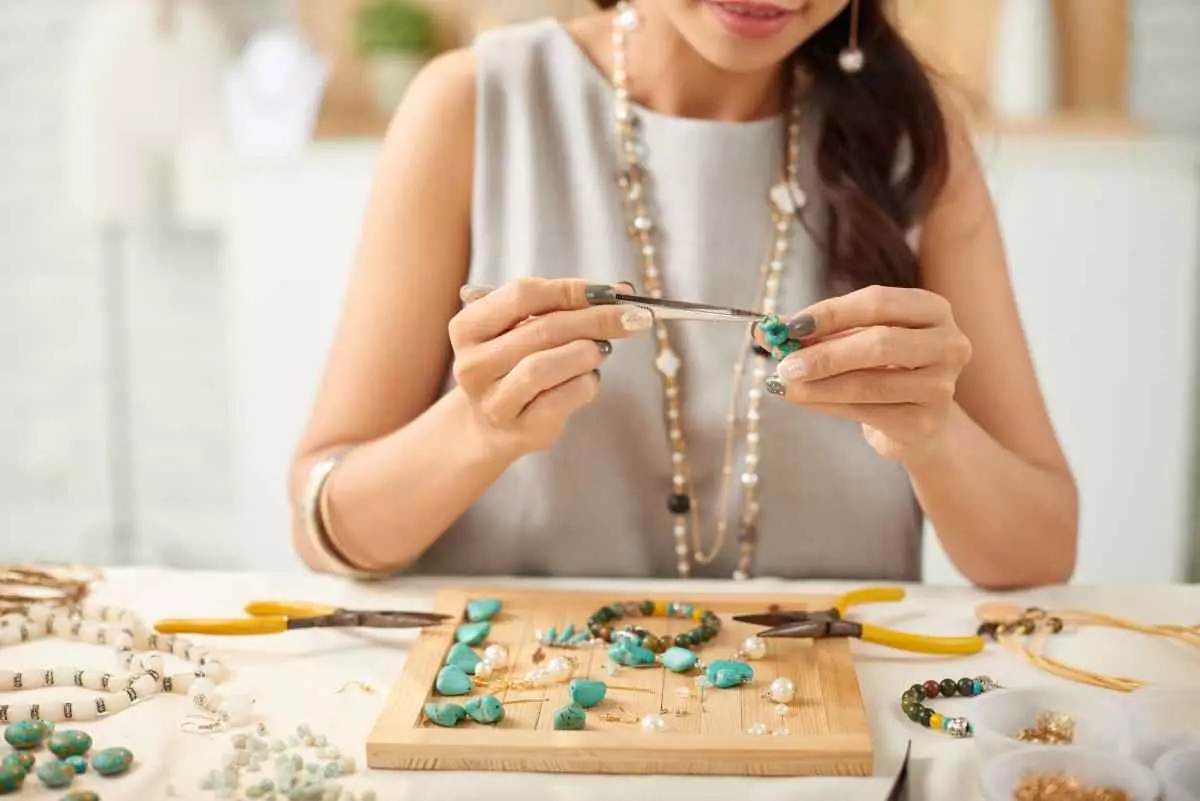 A diamond is a girl's best friend, or so they say. Whether it be a diamond, jewel, or rhinestone, jewellery is always a nice addition to any outfit. If you enjoy making jewellery, consider making it to sell online. ASOS Marketplace is a platform where independent jewellers can sell their items. However, there is a monthly service fee, and ASOS takes a percentage of your commissions.
Aviator is another great platform you can use to sell your jewellery. Aviator is similar to Etsy and provides sellers with a service that has no fees and does not take a commission.
Ceramics
Handmade pots for plants are often made from ceramics or pottery. Ceramic pots can be sold for a higher price as they take longer to make. If making pottery or ceramic items is already your hobby, and you have the supplies and materials, these are great things to make and sell for profit.
Online Ceramics is a platform that you can use to sell your pieces. All the members that sell their crafts are members or fellows of the Craft Potters Association. This means that the members are prestigious and credible for their ceramic pieces. If you can become a fellow of the CPA, this can further promote your business and brand name.
Classes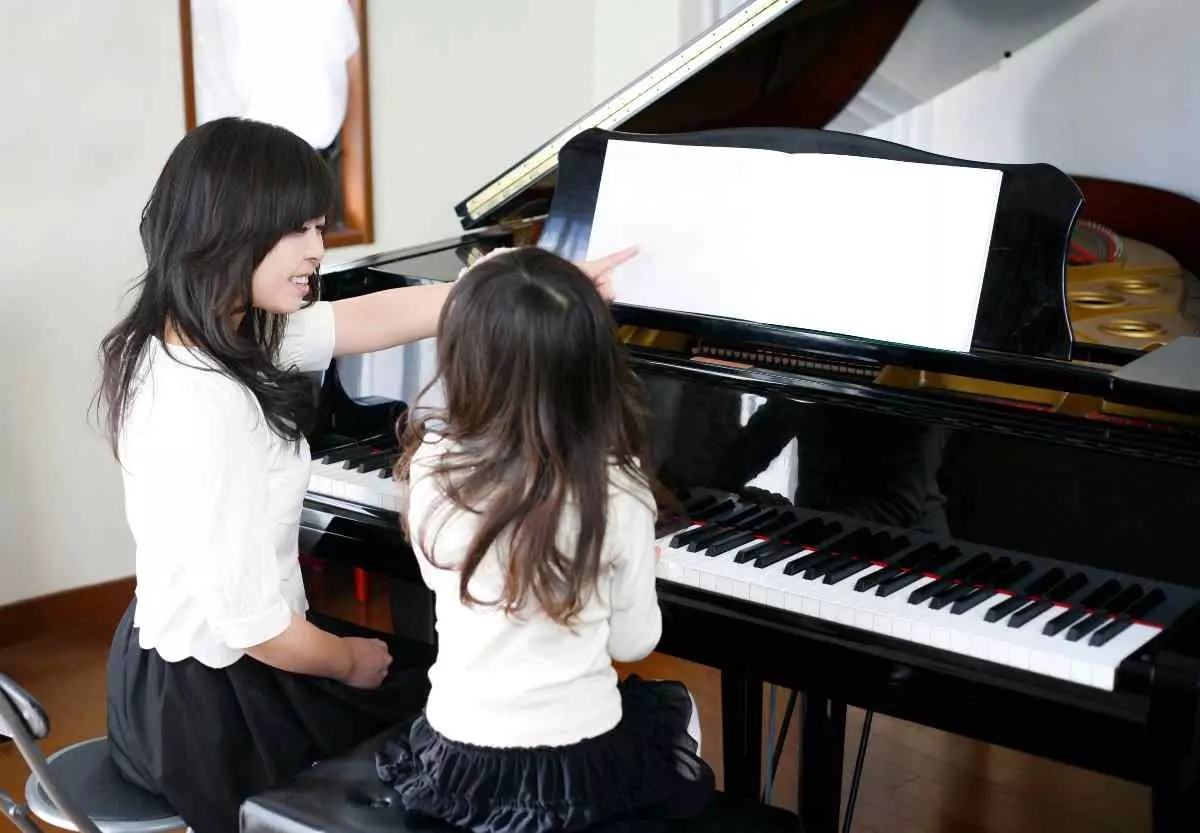 If you have a talent that you are particularly good at or have mastered, you can host a class where you teach others how to do the skill or activity. As a teacher, you can create your own price points and schedule. For example, if you are great at playing the piano, take the opportunity to teach young kids how to read sheet music or teach them how to play chords and basic level one songs.
Classes are not only subject to academic lessons or curricular activities. For example, you can also offer classes on mental health, physical activity, motivational speaking, or topics similar to a TedTalk.
Baked Goods
The only problem with baking is the leftover goodies. Baked goods taste better fresh out of the oven so instead of wasting the leftovers, consider selling them or baking them per order. You get to eat some and sell the rest. That sounds like a win-win. Popular baked goods include cookies, cupcakes, cakes, macarons, and pies.
Take a look at popular trends and see what is new and upcoming. Taking advantage of the market and seeing what people like to eat can give you an edge over your competitors. For example, a recent popular baked treat was the hot cocoa bomb. This can be a wonderful treat for the holiday season.
You can also make a home business out of selling baked goods. If you give customers the option of picking up their baked goods at your residence, this saves you money on shipping and handling. This can be a great business opportunity you can take advantage of to make money.
Hair Accessories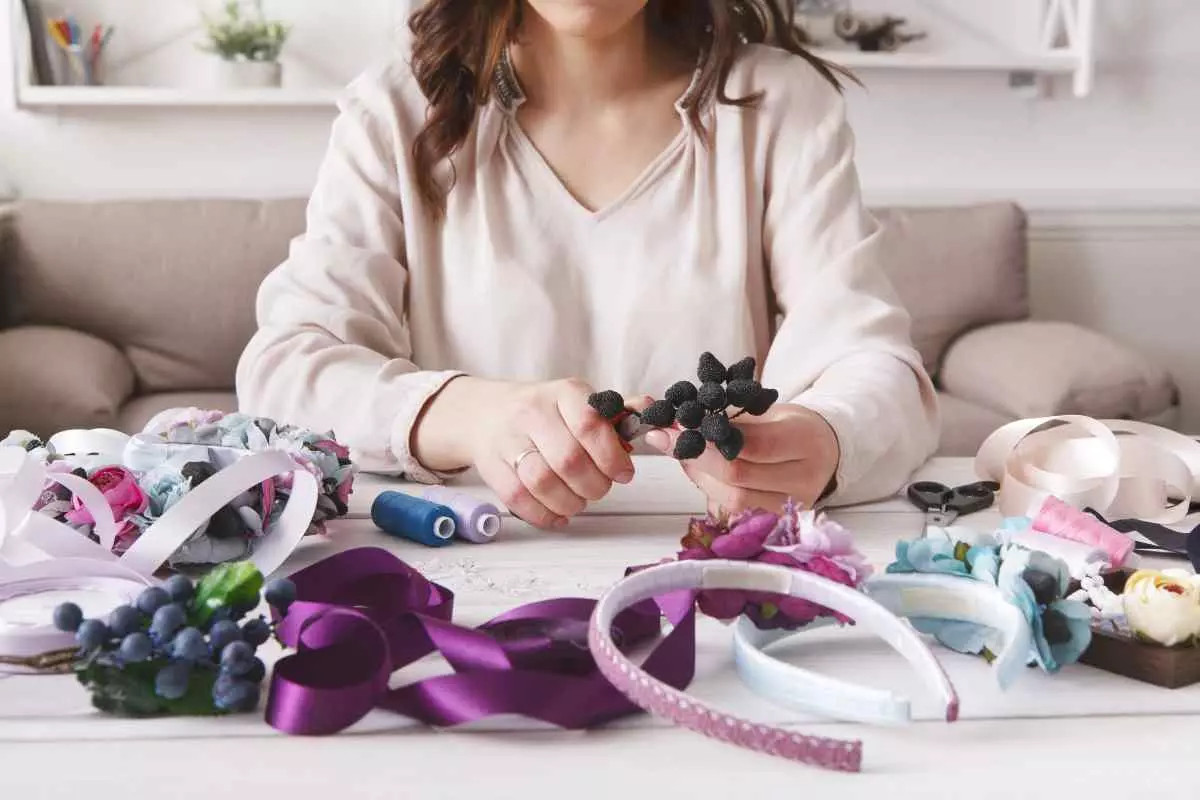 Hair accessories include bows, headbands, clips, pins, and ties. You can get creative and create unique themed accessories, such as Gatsby-themed hair clips or 007 hair accessories. Selling these accessories is one of the most popular things to make and sell online, especially on Etsy.
Pet Goodies & Clothes
Pets make wonderful companions, so why not spoil them with some treats and cute clothes? Animal clothes require fewer materials, which means you can produce more for less. You are also not limited in creativity, and you can make a variety of outfits, from costumes to daily wear.
Similarly, you can also make children's clothes as it also requires fewer materials than adult clothing.
If you prefer to bake, you can make pet treats like flavoured doggy bones or crunchy cat treats.
Instagram is a great platform to promote the clothes you make. Purchasing ad placements can also help boost your audience reach.
Digital Prints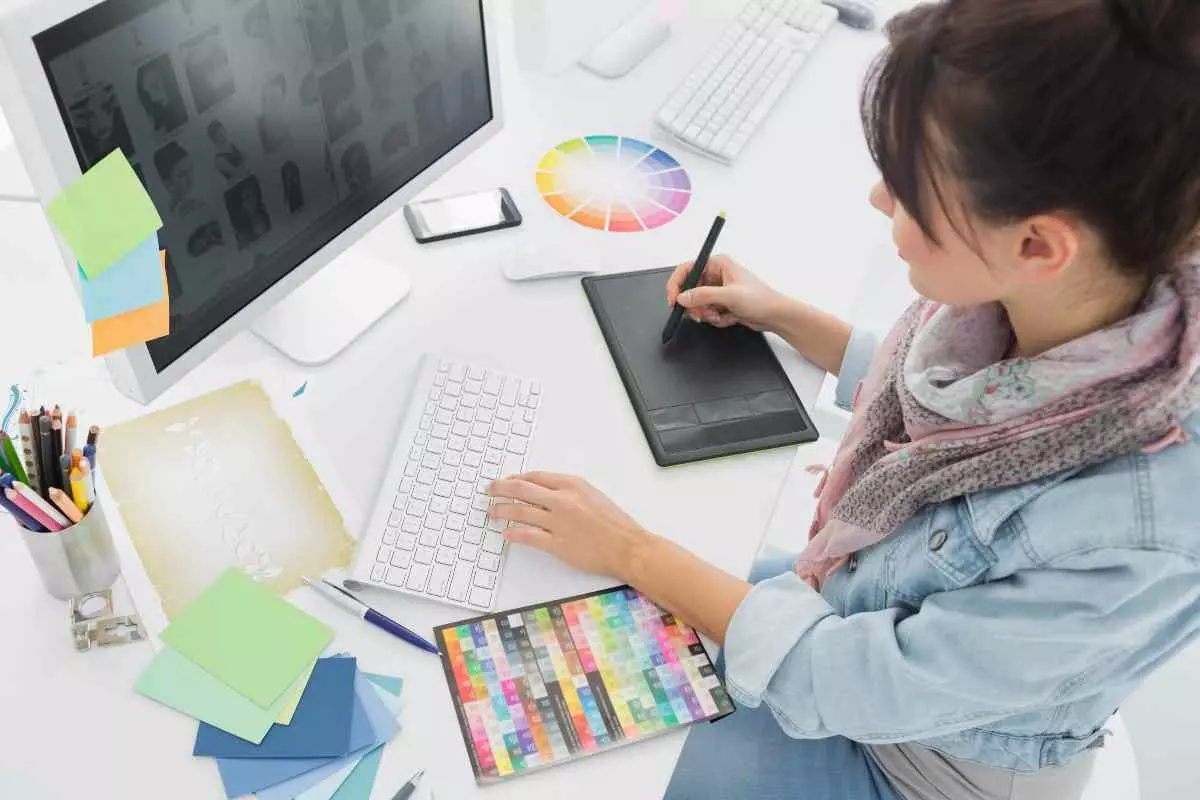 Similar to digital wall art, digital prints are easy things to make and sell for money. Digital prints include invitations, menus, ads, business cards, seating charts, resume templates, rules, regulatory policies, and more. You can offer printing services in addition to selling digital artwork or print. Some sellers offer the pdf or jpg, allowing the buyer to print it on their own.
Canva is a popular website to sell digital prints. Check out your local print shops to see how they price their services. A smart move is to set your prices a little cheaper, so customers flock to your business instead.
Opening up a digital print service is an excellent idea because you do not have to draw or design the art yourself. However, if you want to design your own artwork and sell digital prints of it, you can increase your prices for the original artwork.
You can also cater to companies and businesses by offering a bulk price for certain products like business cards. Catering to events such as weddings for invitations or menus is also a good way to advertise and get your business out there.
Wall Art
People love hanging things on their walls to show off their interests and personality. Wall art can even enhance the theme or atmosphere in a living space. There are different types of wall art, such as paintings, digital prints, canvas art, shelves, and plant art. Some people go out of their way to purchase original art pieces, so make sure to number your art and keep your original pieces.
Another benefit to making your own wall art and selling it is that they are usually made at the comfort of your own home. Creating your own wall art can consist of different creative outlets such as canvas painting, printing your digital photos, drawing on a digital tablet, and oil painting.
Soap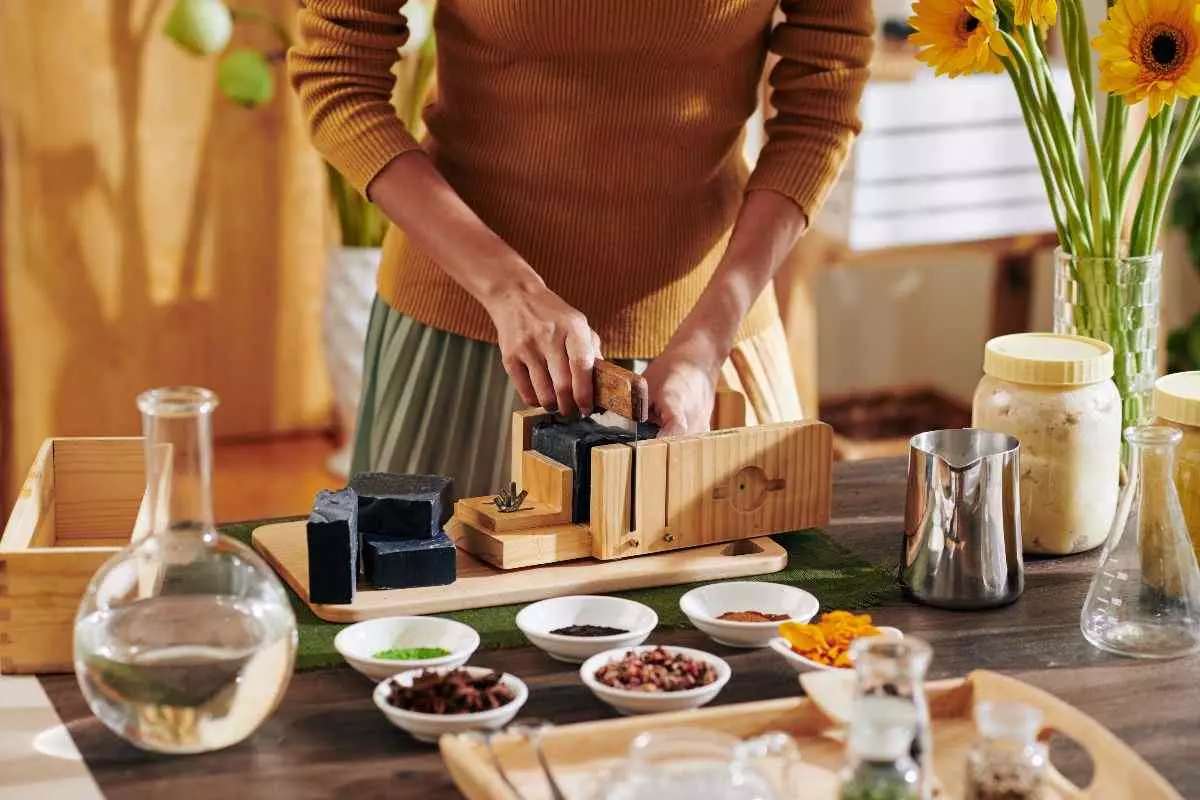 There are so many styles and types of soaps out there. These include liquid hand soap, soap bars, foamy soaps, facial bars, and milk soaps. There are also different types of soaps based on what you are using them for, such as laundry soap and kitchen soap. Certain kinds of soaps like handmade milk soap bars can be sold at a higher price than liquid hand soap.
Pins & Magnets
Pins and magnets are some of the best things to sell online. Some people trade pins as collector's items, and magnets are popular souvenir items to buy while travelling. There are different ways to make pins, but one of the easiest ways is to bake parchment paper with your pin designs. On the other hand, metal pins require more materials and machinery. It is up to you to choose which method you proceed to make pins with but only make an investment in materials and machinery if you have enough financial security to do so.
Journaling Supplies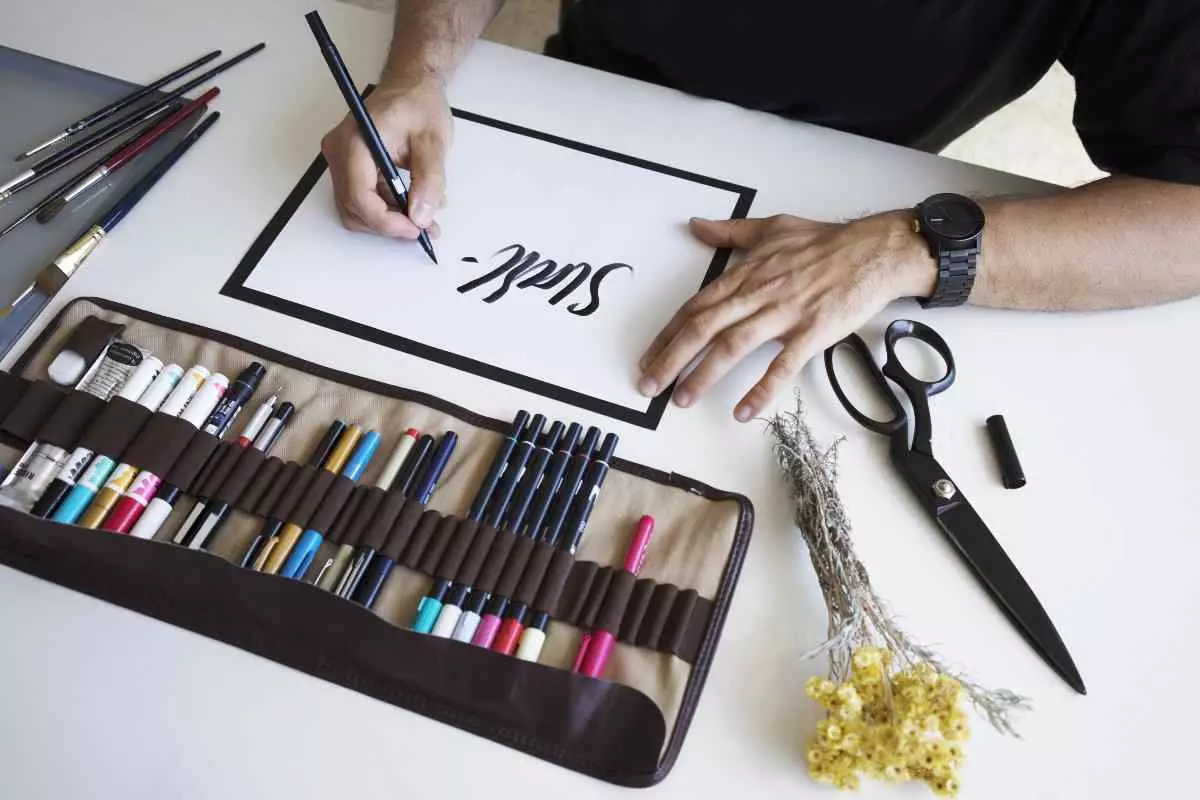 Journaling can be a pretty expensive hobby. Some people pay a lot of money for high-quality supplies, washi tape, calligraphy pens, stamps, journal inserts, and stickers. Selling journaling supplies can be a lucrative business if you cater to the right people.
A huge benefit to selling journaling supplies to the right audience is that you can price your items and products on the more expensive side. You can also offer a service where customers can customize their items. Customization can be unique such as having initials or a quote engraved or having specific journal inserts for money budgeting. Like makeup or beauty products, customers are loyal and more likely to repurchase from you if they like your stuff.
Stickers
A lot of artists draw using electronic tablets and applications like Procreate and PaintToolSAI. With the rise of more accessible technology that makes digital art convenient, drawing stickers has never been easier. Stickers are a great way to get the creative juices flowing and showcase your art while also making some money.
Kids' Toys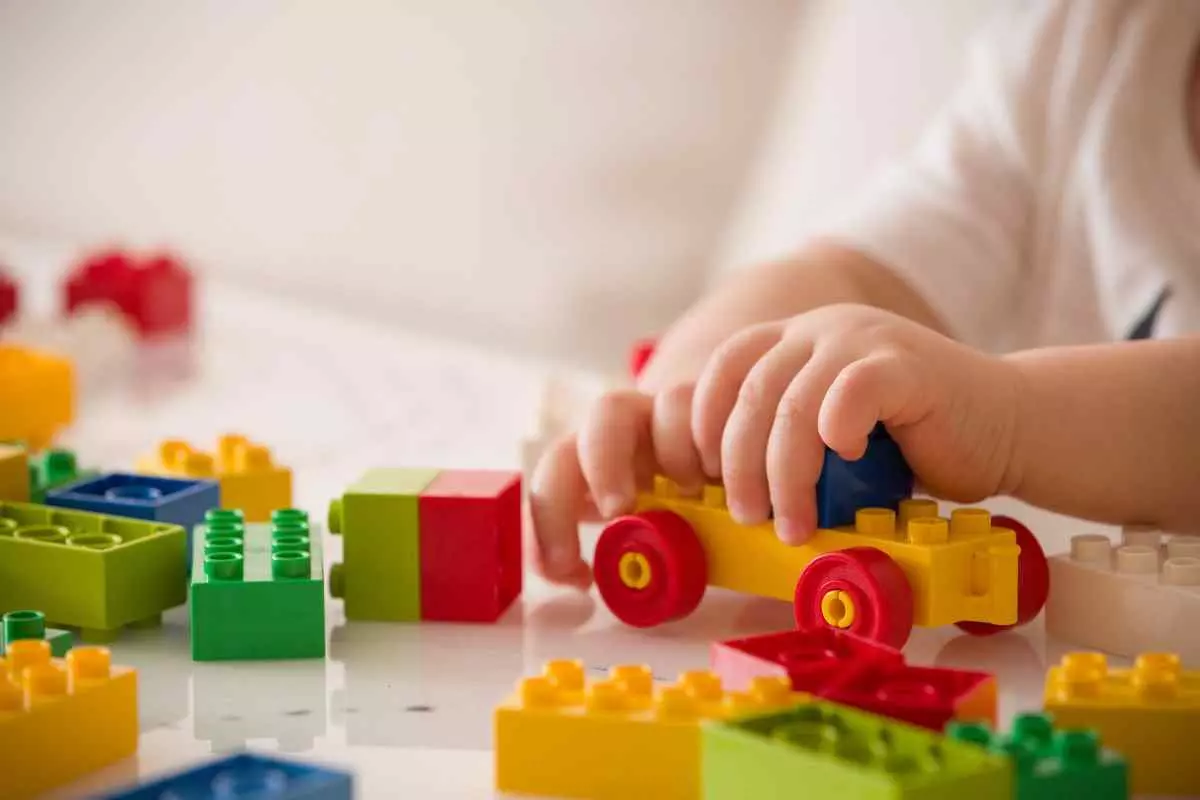 Stepping into Hamleys for the first time is a sight no child will forget. From top to bottom, the place is flooded with toys of every size, colour, and shape. It is a child's paradise, but why does it feel like our wallets are significantly lighter leaving the store than when we arrived? Stores like Hamleys charge an arm and a leg for the toys and products they sell. This is a great market to get into because kids love toys. Making kid toys are easy things to make and sell for money.
Kid toys can include teddy bears, railroad tracks, toy cars, ball pits, dollhouses, bouncy balls, kids sports equipment, Duplos, and Lego. Creating your own version of kids' toys can be a little challenging since there is already such a wide variety of toys out there. But with a little creativity and lower prices, you can create and offer comparable children's toys.
Seasonal Products
People love shopping during the holiday season. It gives them a reason to decorate their houses and offices and gets them in a joyful spirit. For example, you can create pine-scented candles during the holiday season or offer a subscription loot box of Christmas-themed items.
Selling seasonal products will only be popular during the holiday seasons so take advantage of promoting in certain months. Many people choose seasonal items as easy things to make and sell for money. Do tread carefully because this is a financial burden you will have to carry until the holiday season.
Rugs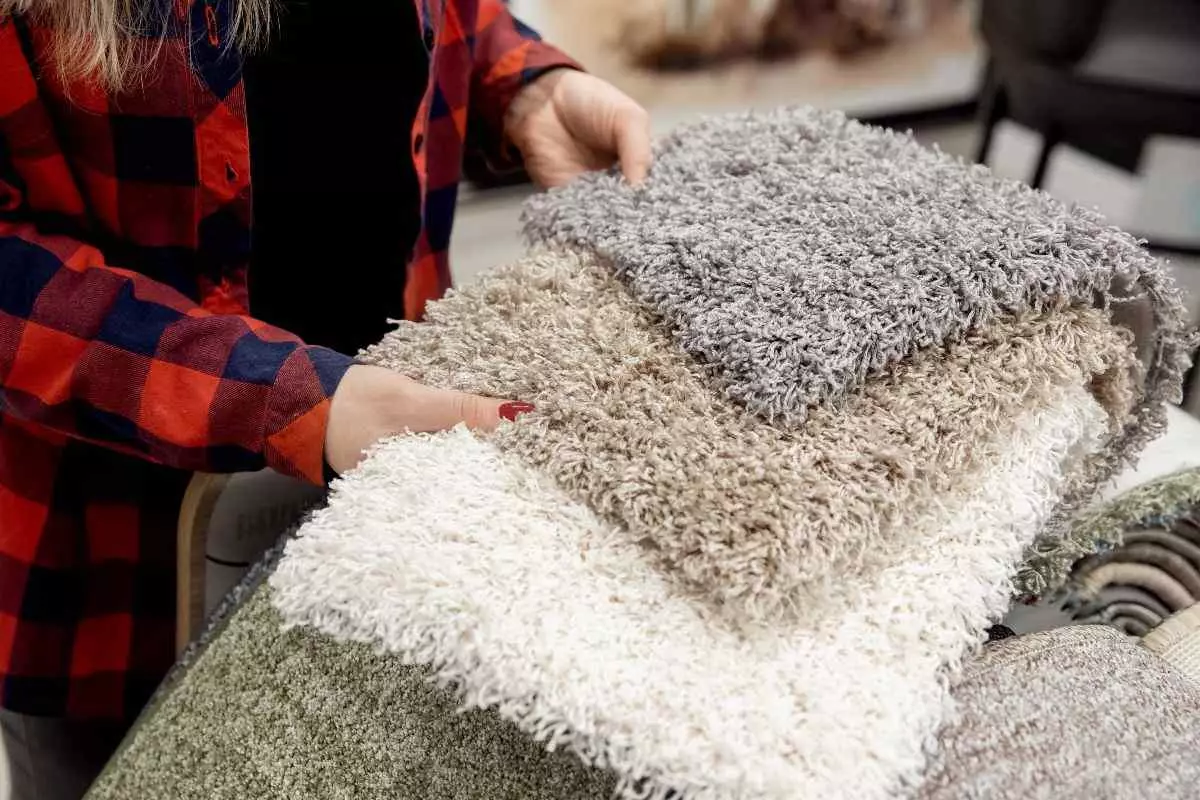 Rugs can take some time to make, but they may also be sold for a higher price as a result. If you have a supplier, it may be easier to buy ready-made rugs at a bulk price. If you find a rhythm in making rugs quickly and efficiently, you can create custom or one-of-a-kind pieces. Use platforms like Amazon or Etsy to sell your rugs.
Water Bottles
There are many advantages to using reusable water bottles. Not only does it save the environment from extra waste and pollution, but it also encourages the user to drink more water. Additionally, some water bottles can keep water insulated for a certain amount of hours. This is great for cold or hot days when you want a refreshing or warm beverage. Some popular water bottles include pastel Starbucks-themed cups or mugs with motivational quotes on them.
How To Get Started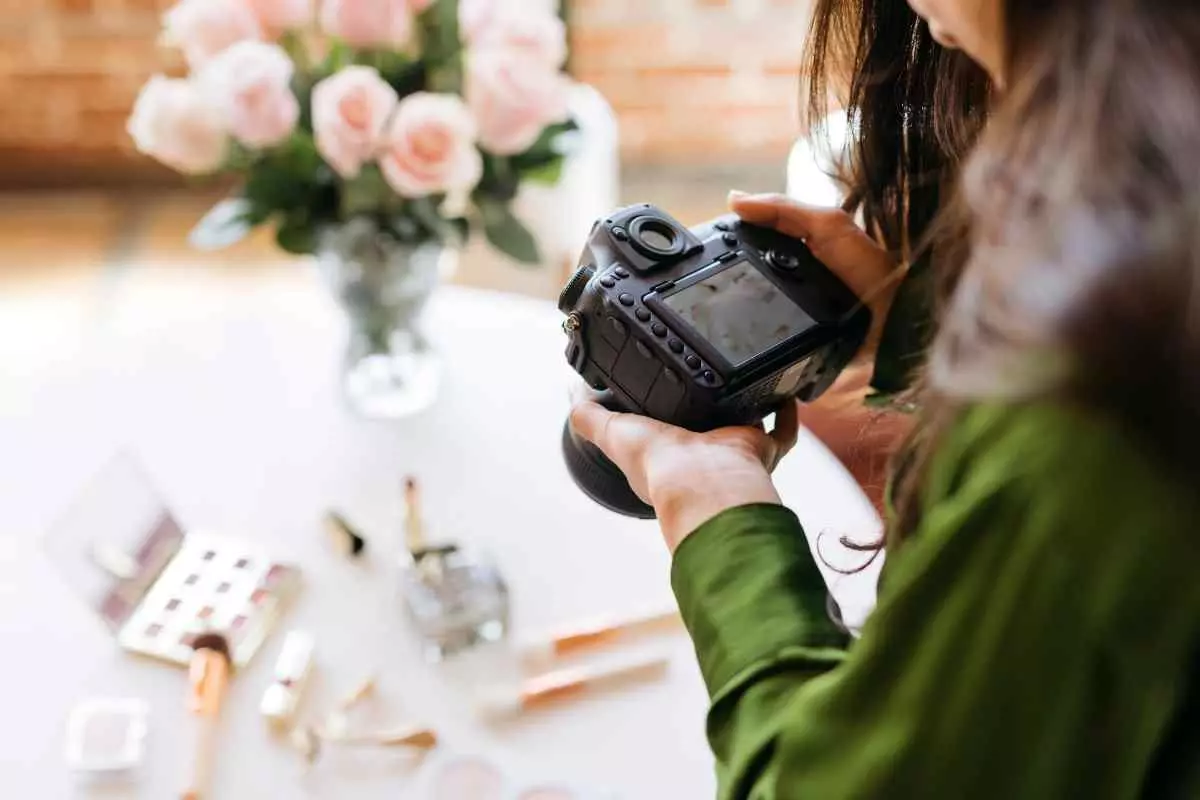 To get started:
Find out what is worth making and selling at home. You will have an easier time if you enjoy the craft you are making.
Once you have found what you want to make and sell, create a few samples.
Take aesthetic photos of your products with light-coloured backgrounds.
Post them online and advertise on social media platforms.
Once you get a couple of customers, ask them to spread the word and write reviews. This will build up your clientele. Another thing you can do is offer your clients first-time shoppers or holiday discounts. You can also provide a stamp card that offers a free product after a minimum purchase amount.
Use platforms to help you advertise your brand and product. Some platforms may take a commission or charge you a monthly or annual fee for using their service. Once you are established, you can create your own dedicated website for promotion or sales. Even if you have some financial instability for that, payday loans for self-employed people can be a good helping option to solve that issue.
Best Places to Sell
Making the products is only half the battle. You also need to sell them. Here are some of the top platforms available online to sell your homemade goods.
Etsy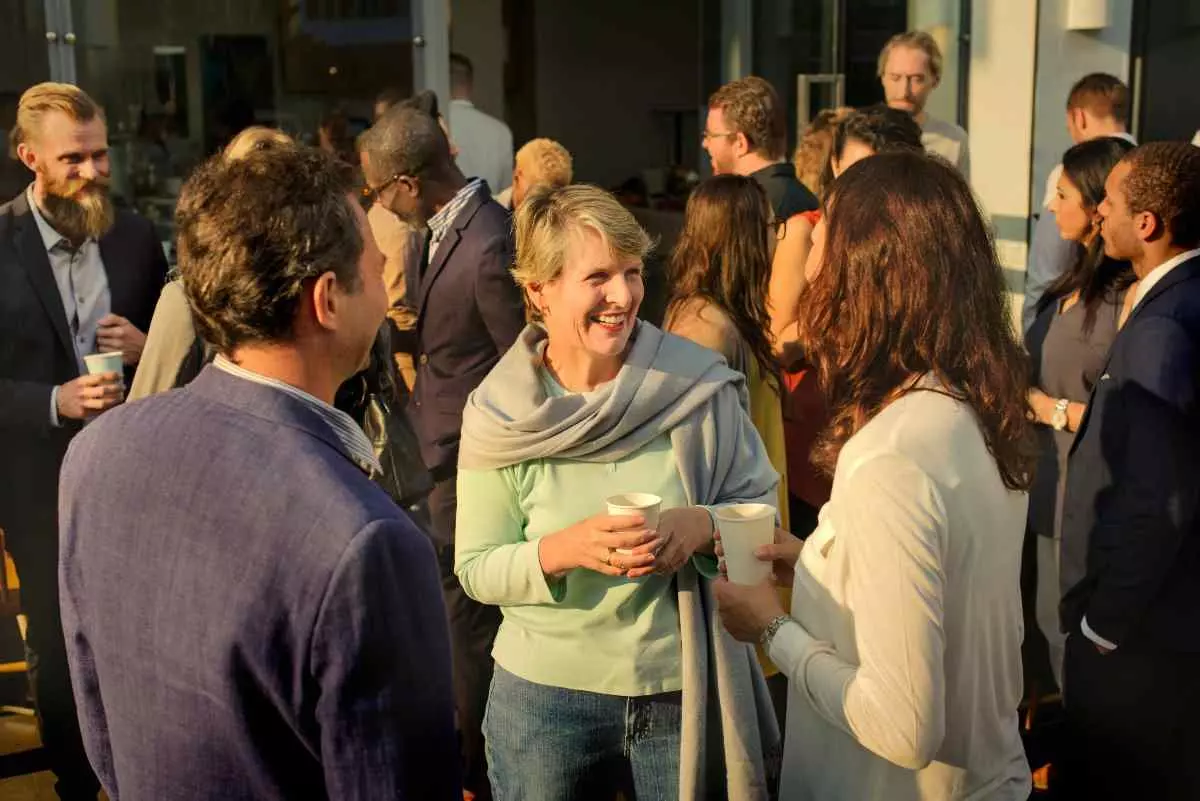 Etsy is by far the most popular platform to buy and sell handmade items. Even with the hefty shipping prices and overpriced products, people still love to support independent sellers. As a seller, there are fees associated with opening an Etsy shop. You will be charged a listing fee, transaction fee, and processing fee.
Additionally, if you choose to be a part of the Etsy community, there are local events where you can meet other independent sellers and network with them.
Amazon Handmade
There are plenty of platforms that you can use to sell your handmade products. Amazon Handmade is a website where people are invited to sell their handmade products on the platform. If you can get an invite to sell your items, this can be a huge platform for you to be seen. Professional selling accounts have monthly service fees, but the fee may be waived.
Artfire
Artfire is similar to Etsy by offering an interactive platform for buyers and sellers. However, the type of style is a little different as the sellers on this platform sell craft or vintage items. Additionally, it aims to create a space where small independent sellers can market their items.
There are different price points on Artfire, which differs from Etsy's uniform pricing model. This means it may be easier if you are a brand new independent seller because your associated fees may not be as hefty.
Bristol Market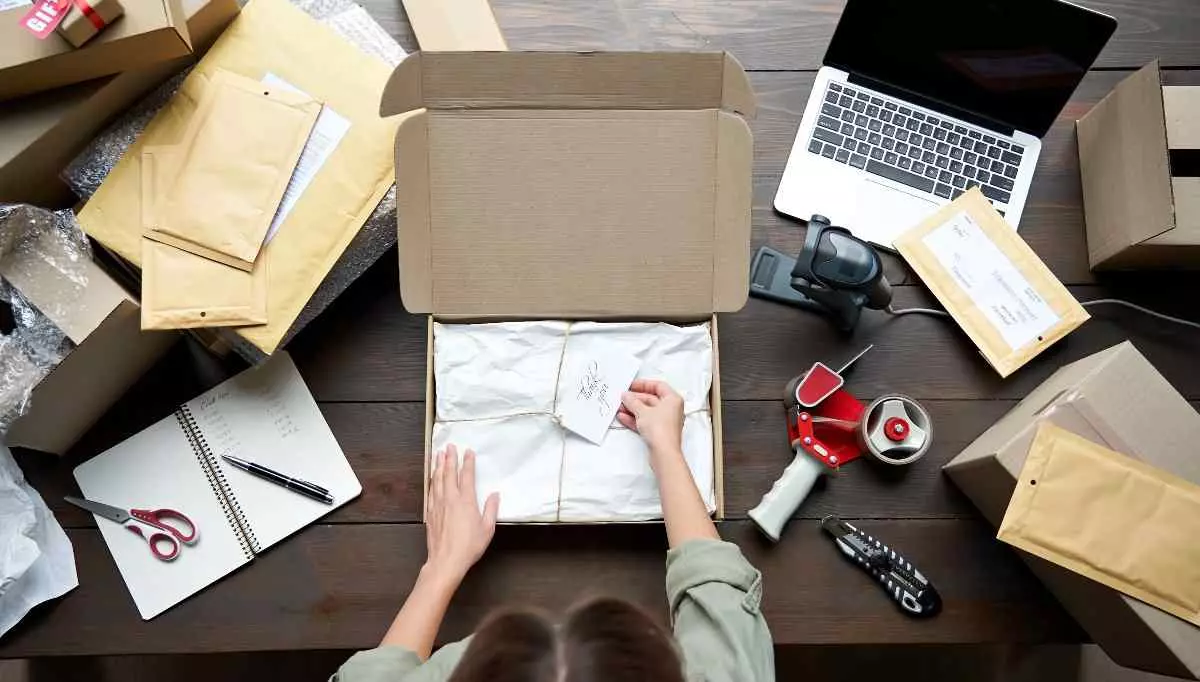 Bristol Market is a service that is geared towards an independent creative space. It is called Bristol Market because most sellers are from the area around Bristol and the South West. This creates a loyal customer base from those people around this area. Additionally, many people enjoy supporting local businesses. Fortunately, you do not have to be based in that area to sell as they allow other artists to market their products as well. There is a waiting list to join the directory so apply for the waitlist as soon as possible.
Final Thoughts
All in all, there are plenty of popular things to make and sell for money. If you are unsure about which item to sell, try out different things and find something that you are passionate about making. It is important to enjoy what you are making and selling, especially if you want to do it on the side after your day job. There are plenty of options, so take advantage of your free time and get creative.