£1000 Payday Loan: Safe and Secure
Millions of UK residents turn to payday loans each year. Indeed, the Financial Conduct Authority (FCA) reports that consumers borrow £1.3 billion and repay over £2 billion in high-cost, short-term lending per year.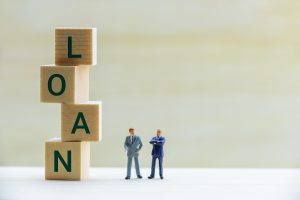 Consumers might turn to short-term payday loans due to high debt levels or lack of access to credit. Studies show that more than 12.8 million households in the UK do not have up to £1,500 saved up. Plus, the average debt per household is £60,363 as of January 2020, while the total unsecured debt per UK adults is £4,264.
Short-term loans can provide cash padding where it is necessary. In this way, such loans are meant to be utilized for shorter-duration monetary necessities. Borrowers should only request amounts that they need and are able to pay back, whether it is a £1000 payday loan or a loan for a lesser amount.
The FCA, which will be discussed in further detail below, regulates payday lending in the UK. The entity determines loan rate caps, maximum loan amounts that can be borrowed, and places other such restrictions on small-euro lending in the UK.
Specific lenders and borrower's unique circumstances will also determine how much UK residents can take out in loans. Some lenders may allow borrowers to take out payday loans of up to £1000, while others may limit the amount that can be requested.
How Do Payday Loans Work?
Payday loans are typically expected to be paid back with the borrower's future salary. At the time of repayment, interest is collected as well. Unlike other personal loans or lines of credit, payday loans typically cannot be paid back in smaller sums over an extended period of time, but rather must be paid back in full and at once.
Short-term loans should not typically be used for long-term financial difficulties. Some circumstances that such loans might be suitable for include:
Unpaid rent or utility bills
Emergency medical expenses
Unforeseen vehicle or home costs
Outstanding debts
To mitigate gaps in income between monthly salaries
UK residents who are interested in quick payday loans can apply at a physical loan shop or online. Online loan applications can be appealing to individuals due to the convenience they can allow.
Once an application is made, it is up to the lender to determine if to approve said application or not. Applications may be rejected due to a candidate's poor credit score, lack of proper future funds, or other specific extenuating circumstances. To this end, payday loans do not have 100% acceptance rates and are not guaranteed forms of credit. While they may be more flexible than other loans, lenders typically perform similar checks and have standard criteria that must be met.
Additionally, UK borrowers ought to remember that it is common for lenders to inquire about one's credit score to determine if a loan will be appropriately repaid in the future. Advertisers who promote bad credit payday loans or no credit check payday loans are not to be trusted. Such claims are to be considered false as guaranteed payday loans for bad credit holders are not typically available options.
But lenders will not solely rely on an applicant's credit report; they might also look into a candidate's flow of income, debt-to-income ratio, and overall eligibility to determine how able they are to repay their loans in full.
If an application is approved, a predetermined sum of money can be taken out and may be transferred to the borrower's account within a few business days. Repayment conditions are also typically determined at this stage of the process. Borrowers should be sure to adhere to the conditions set forth by their lenders.
Eligible consumers can also use services like Quidable, to find appropriate lending options close to them. The service is free and can help interested borrowers compare viable lending options in the UK.
Payday Loan Requirements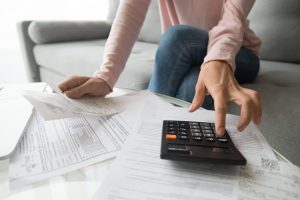 As mentioned above, the FCA has specific limits and requirements that UK lenders and borrowers are expected to adhere to. For instance, interest rates are capped 0.8% per day of the total sum taken out. Additionally, default charges must not be greater than £15, nor can interest on outstanding balances be more than the initially agreed-upon rate.
The UK law also protects borrowers from incurring increasing debts, by capping the total loan cost at 100%. This measure prevents borrowers from paying back more in interest charges than originally borrowed.
Other general specifications include:
Applicants/borrowers must be 18 years of age
Applicants must be a resident of the UK
Applicants must provide legal proof of regular monthly income
Applicants must have and be able to present a current bank account
In addition to general provisions set forth by the country, each lender may have its own prerequisites. These requirements are to be followed in order to avoid incurring larger debts.
What to Keep in Mind
The FCA-regulated caps on short-term loan costs and fees have reduced the number of lenders operating in the UK. Such limitations have aided in stabilizing the costs of borrowing and lowering the price gap.
But borrowers are still due to repay 1.65 times the amount they borrow, on average. Such high loan costs can leave debtors in greater financial precarity. Failure to make loan payments can also negatively affect a borrower's credit standing and have ramifications on their ability to take out loans and lines of credit in the future.
This is why it is important that consumers know their limits when considering taking out a payday loan. Borrowing only the amount needed can ensure that loan bearers are able to repay their debts in the future.
It is also important that borrowers work with lenders who are reputable and secure. While UK regulations are in place to protect consumers from faulty lending practices, there are lenders who may make false claims or disregard the appropriate laws set in place. In such circumstances, applicants must research lenders before opting to work with them, in order to make informed decisions, within the limits of the law.
Other Options
UK residents who wish to seek monetary options other than payday loans can consider the following:
Borrow from a relative or trusted colleague
Seek a financial advisor to better understand how to manage your money
Make a monthly budget
Apply for locally funded aid
Negotiate with your employer for a salary advance
Take on additional work