Request Online for a Payday Loan with Bad Credit
It can be frustrating, and frankly, a stress hazard when you find yourself short on cash a few days before you get your next paycheck. Sometimes unexpected expenses arise out of the blue and leave us in a desperate search for fast cash. This is where Quidable steps in. With our quick and easy online process, you may be on your way to get the money just when you need it.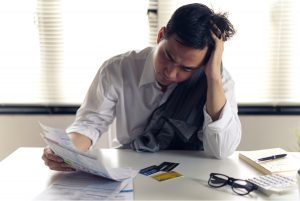 Many traditional banks make it hard to receive a loan. They set credit score requirements high enough to shut out most applicants. However, there is a popular solution to this problem, and that is payday loans.
Payday loans are short-term debts that can serve as quick cash advances upon your upcoming paycheck. The only difference relies within their repayment period. The loan amount is set off to be repaid in full by the time your next paycheck arrives. This loan system is considered to be ideal for those who would like to break free of the long cycles of loan repayments. This concept of loans has grown to be widely popular and relied upon by many around the world. With its easy to complete an online application, and minimum requirements, online payday loans are genuinely a consistent solution to any unexpected expenses.
The highlight of most online loans nowadays is their ability to provide customers with the opportunity to receive online payday loans for bad credit score holders. If your credit score has hindered your ability to receive traditional bank loans, then you might still get the chance to receive the online payday loan that you need. Many online lenders try their best to offer guaranteed payday loans for bad credit, but you should keep in mind that there are other factors to consider.
What Is A Bad Credit Score?
Credit scores are a form of measurement that is largely employed by loan lenders and traditional banks to study your financial state and fiscal history. More so, your credit score is a primary determining factor when it comes to loans. Conventional lending systems rely heavily upon credit score valuations in order to assess your ability to pay back a loan.
A credit score is influenced by your prior financial actions and activities, and more importantly, by how well you handle them – for instance, consuming your credit card to the max without having the ability to make even the minimum payments can harm your credit score and push it lower.
There are a number of factors that may adversely affect your credit score.
●       Failing to stick to a loan or credit agreement
If you make late payments or miss any scheduled payment, this all appears on your credit history.
●       Only paying the minimum every month
Although most banks give the option of making minimum payments on your credit accounts, this may not be the best thing to do. Paying more than the minimum set may improve your credit score faster.
●       Choosing the wrong credit account
It is important that you are in control of your finances, so choose a credit plan that helps you do it. Before choosing a credit card, you must perform adequate research and locate a credit plan that accommodates your financial capabilities. Consider the credit limit, interest rates, and terms and conditions.
●       Not having a credit history
Your credit rating is also affected if you have no prior credit actions to measure. This can be intimidating and risky for credit lenders; they cannot determine whether or not you will be able to pay off your future loans.
Bad credit scores may affect your chances of getting car loans, house mortgages, or any of the traditional lending opportunities. Maintaining a higher credit score requires a constant and balanced financial state, which may be very difficult with constant economic instability. Therefore, Quidable offers you the chance to request a payday loan for bad credit score holders.
How to Get a Payday Loan with a Bad Credit Score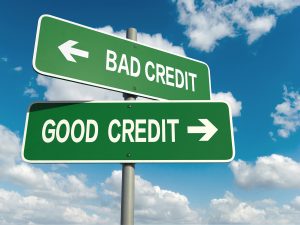 A quick payday loan is a method to get fast cash when you need to pay off emergency expenses or long-overdue bills. While it is highly desirable for many to get cash easily, sometimes other factors interfere with the process. One primary factor is, of course, your credit score. However, there are certain things that you may do in order to ensure a more reliable loan request. A loan request is a small questionnaire you fill out online to hopefully connect with a direct lender.
●       Constantly keep tabs on your credit score.
Inspect your credit score constantly and always keep an eye out for any sign of inaccuracy or discrepancies. If, at any point, you are able to find any misinformation, you must pursue the matter and aim to correct the mistakes. Moreover, having a better understanding of your credit score and its rating helps you evaluate and realize just how compatible you are with the lender's terms and conditions. Acknowledging your credit score will help you request a suitable loan, even if that means requesting payday loans with bad credit.
●       Collect all the necessary information.
When applying for a loan, it is vital to have all the necessary information on hand and ready to go. Personal and up-to-date data is vital to provide a fast and quick loan. Gather all your personal information such as legal ID, driver's license, income information, bank account details, and so forth before beginning your loan request process.
●       Browse through all your options.
Just like any other traditional loan, an online loan deserves the same type of study and research. Loans are tricky and can get complicated fast, which is why applying a decent amount into your research may help you improve your loan process. A credit score check is inevitable, while some imply hard checks, and others simply soft checks, your credit rating will still undergo evaluation. The advantage of online cash advances is their opportunity to connect you with bad credit payday loan direct lenders only. Meaning, the lenders may not solely rely upon your credit score to determine your loan decision. Therefore, you might still have a chance to get a poor credit payday loan.
●       Carefully review your loan terms.
Make sure that you thoroughly study all the rules to help ensure your repayment capability. From interest rates to repayment schedules, taking on a debt is not an easy matter and should be carefully considered. Moreover, make sure that you pay close attention to each direct lender's terms and conditions since they vary.
Why Choose an Online Payday Loan When You Have Bad Credit?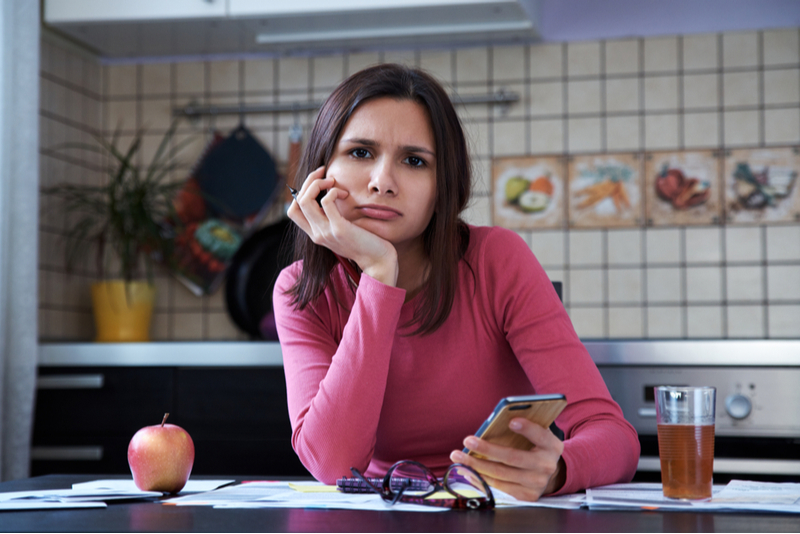 Online payday loans offer several distinct advantages compared to traditional loans. Some of the benefits of online payday loans in the U.K. are:
Those who offer traditional loans will measure your credit strength when you apply. Your credit score includes any past missteps and accidents. This may hurt your chances of getting the loan. Online payday loan direct lenders rely more on your steady monthly income and employment standing rather than credit scores.
Conducting business online is a surefire way to simplify the payday loan process. There is no need to visit your local bank branches and go through piles of paperwork. You may easily begin your online loan request through the comfort and leisure of your own home, and more importantly, on your own time. When you submit your loan application online, your request will be shared with our direct lenders or lending partners. This can take off a lot of stress from an already stressful situation.
Traditional banks take their time evaluating each and every loan request to provide their customers with responses; banks may sometimes take weeks to reach a credit decision. This can be unsuitable for many who are searching for fast cash during emergencies. Online payday loan direct lenders offer their service fast in order to process the loans quicker and keep their customers happy.
While it is highly convenient and relaxing to start off your payday loan application just about anywhere you are and at any time, being able to perform your loan request online allows you to communicate with multiple lenders at the same time.
Online payday loan direct lenders try to conduct their businesses fast, and this includes money transfers. Once approved for an online payday loan, the funds are quickly deposited into your bank account.
Generally, when you apply for a loan from your local banks, you must signify what the funds are going to be used for. In addition, banks have allocated different types of loans for different reasons; car loans, mortgage loans, education loans, and so on. Online payday loans offer you the cash to be spent as you see fit. You may use the money to cover the past due bills, some car repairs, or for household expenses.
Typically, online payday loan terms and conditions are set beforehand without any surprises throughout your loan. Repayment schedules and fixed interest rates are established before signing off on your loan. Moreover, penalties in case of missed payments are also set in advance.
Online payday lenders help their customers overcome any short-term financial crisis. Therefore, many loan amounts may vary from one customer to the next. In some instances, online direct lenders may accept your loan request or may offer you a higher loan amount. Flexible loan amounts offer consumers the opportunity to get the fast cash they need.
To sum up, even people with steady and dependable savings often meet situations that require fast cash. We understand the disruption that an unexpected emergency can cause, and we aim to help you get through it.
Life may face you with a pricey car repair, along with household expenses and overdue bills. All of these can cause unnecessary stress and put you in a difficult state. People depend upon short payday loans to help them out of situations like these.
While traditional loans are an option for cash for some, they often come with hefty requirements and are generally unavailable to people with bad credit scores. With online payday loans, you should no longer worry about requesting a payday loan with a bad credit history. You will not be able to find no credit check payday loans through our site, but having a bad credit score may not automatically disqualify you for a loan.
Online payday loans direct lenders strive to keep their customers satisfied. Taking out a loan can be stressful and risky, but using our services may ensure a straightforward process. After you have submitted your loan request through our website, we will try to connect with an online direct lender or lending partner.