Short-Term Payday Loans
Financial stability is something we all aspire to attain; however, with today's rising economic standards, this may be a hard-to-reach goal. With bills piling up, upcoming rent due, household expenses, and even the occasional emergency expense, we are often found facing a cash-flow gap. Many may consider taking on a loan from their local banks; although it is a plausible solution, it may not be the most efficient way to go.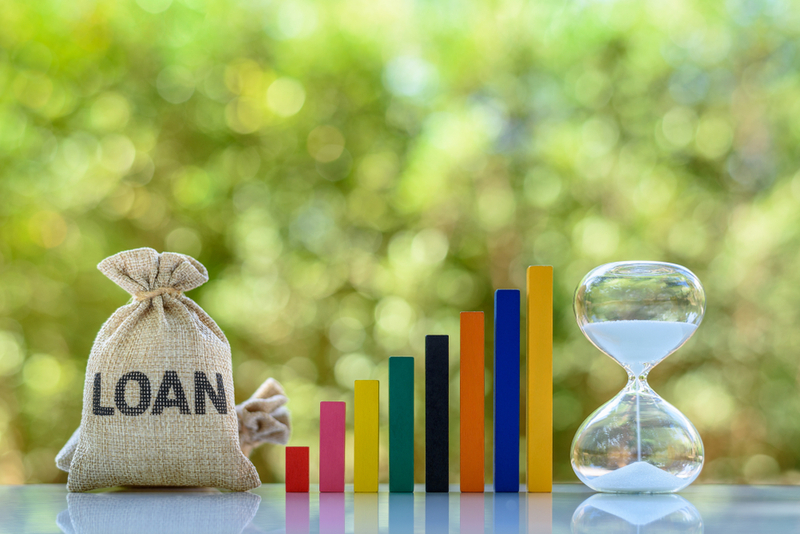 Traditional loans may take longer to process, making them an unreliable source of cash. While you may be searching for payday loans with no credit check, the fact is that all loan lenders must implement some checks in order to process your loan request. Online payday loans provide their customers with a high level of service and speedy processing methods. If you need a little bit of extra cash to help you through the month, then online short-term loans are the way to go. With Quidable, you may now begin your simple online payday loan request.
What Are Short Term Payday Loans?
Online payday loans are short-term cash advances to use during emergency expenses. These loans are set out to be repaid within two weeks or when your next month's paycheck comes along. Due to their one-time repayment method, many may consider these loans to be risky. However, short-term loans help you escape the long cycles of any ordinary loan. Bank loans are generally spread out to be repaid upon long terms of installments, months, and sometimes years. This truly can become a financial burden, and sometimes when you find yourself unable to meet the scheduled repayments, you might consider taking out another loan to help out with your first one. You are then stuck in a long loop of debt cycles, without any visible escape ahead. Short-term loans should only be used for short-term debt. They are designed to give you the opportunity to break free of traditional loan norms and experience a faster debt process – but, they are an expensive way to pay off old debt.
How Do Short Term Loans Work?
Online payday loans have quick application procedures that make it easier for any prospective borrower. When an urgent expense occurs, the most reliable solution would be the one that can set you on the right track, and fast. Keep in mind that the online request form is simply an inquiry comprised of standard questions. The process can be broken down into three simple steps to help start you off.
1.  The Online Request.
You must first make sure to meet all the listed requirements before beginning your request form.
2.  The Direct Lender.
After submitting your request, you may receive an invitation to apply for the loan you desire from a direct lender.
3.  The Results.
After careful consideration of your loan, as well as the terms and conditions, you may decide to agree to a loan. When this happens, your requested funds might be transferred to your bank account.
Reasons to Take Out a Payday Loan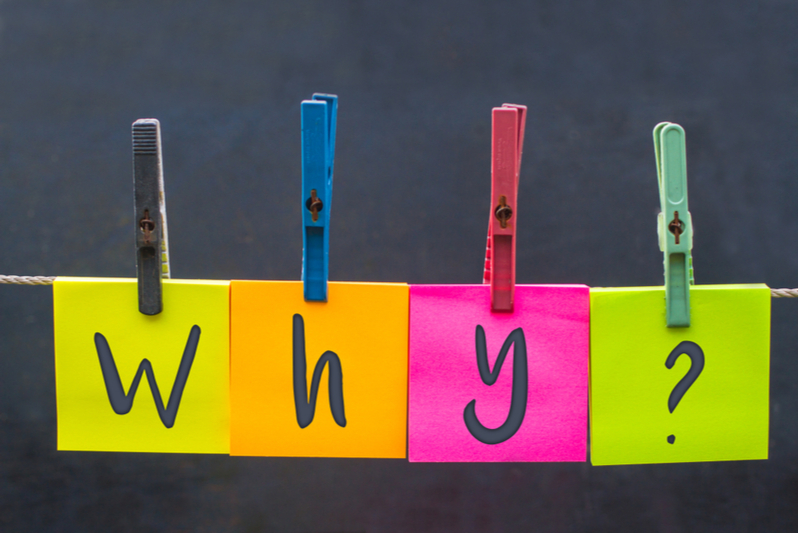 A payday loan, also known as a paycheck advance, can be used as a reliable source of fast cash to cover emergency expenses. These cash advances can be used for a number of purposes.
●     Household expenses
Whether it is upcoming rent, utility bills, or groceries, we often need a little bit of extra cash to help us get through.
●     Short-term loans for students
Short-term loans for students are intended to provide emergency funding. Most students do not have steady sources of income and may also have issues when applying for standard loans. These loans offer fast financing with easier to meet requirements and short approval periods. Students can use this loan amount to pay for class books, groceries, or even for emergency costs like repairing their car.
●     Avoid traditional loans
Financial instability may occur to all of us, and sometimes many will pursue small bank loans, such as mortgage loans, to help with their rent or even mortgage installments. These loans are not always easy to get and are time-consuming. Quick payday loans can help sustain your current rent due and other expenses.
●     Holiday loans
If your current financial situation is barely helping you get through your expenses, then you definitely need some time to relax and unwind. This may be an impossible dream for many since they just cannot bring themselves to set aside a bit of extra money for a yearly vacation. Online short-term loans can be the answer.
What Are Short Term Small Business Loans?
At certain times during a business venture, almost all businesses can benefit from a short-term loan. Whether it is to face upcoming instabilities in the market, or to prepare for a much sought-after launch or growth, running a business requires an inflow of cash.
As the name suggests, the short-term business loan is a quick cash advance given over a short period of time. It is not intended to finance long term purchases such as real estate, or costly equipment. These loans are ideally used for emergency business expenses due to their fast processing times. When running a business, we understand that time is of the essence, and every decision may impact your business projects. This is why lenders in this sector strive to maintain speedy methods and consistent loans to better serve customers. Businesses to opt for a small business loan for a variety of reasons.
●     Business startup expenses
When starting up a new business or even a new project within the business, there are some costs that need to be covered beforehand. Many of these expenses can be out of budget, or may even risk the company's inflow of cash. For this reason, businesses rely upon small and quick cash advances to help them set a solid plan for their business endeavors.
●     Enduring cash flow fluctuations
As the natural flow of any business occurs, there exists ups and downs. While some businesses manage to remain steady during the income fluctuations, many do not. In order to maintain a sense of financial stability, all businesses must ensure sufficient cash flow. For reasons such as paying bills, salaries, inventory, and many more, a small business loan can be of tremendous aid.
●     Emergency expenses
As with every business that is up and running, some accidents occur that are not planned, like equipment malfunctions. When emergency expenses arise, most companies find it difficult to allocate a significant amount of money to cover those repairs. Small business loans can help get the business back on track.
Bad Credit Payday Loan
Typically, when applying for a loan, it is understood that you must have a strong credit score. Banks tend to implement extensive credit checks and rely upon your financial history in order to assess your loan eligibility. This may be a risk to many, and a reason to rethink their loan decisions. Many loan customers often face unexpected situations that render them unable to cover their obligations, and in turn, lower their credit score. While you might come across many advertisements suggesting the opportunity to locate payday loans, direct lenders, with no credit checks, that is not usually the case. However, what may be available are bad credit payday loan direct lenders only. These providers implement a credit check upon their applicants; however, they may not fully rely upon those results in order to provide credit decisions.
Bad credit payday loans are sometimes an opportunity for those who have been rejected for loans by banks due to their low credit score. If you find yourself in need of some extra cash, but cannot get the loan you want from the bank due to your credit score, then online payday loans might be a solution. Our lenders recognize that certain applicants may not hold the highest credit score. With Quidable, you may be connected with an online direct lender that provides online payday loans to those with a bad credit score.
Is it Better to Get a Loan Online?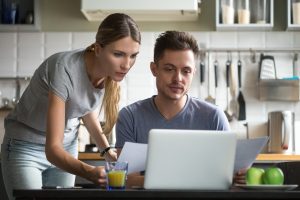 Online payday loan applications are sometimes processed faster than a traditional loan. Conventional loans may require longer periods of time for applying and processing. Moreover, if approved, it may take an extended period to receive your funds, which is an inconvenience when facing an emergency expense. With bank loans, you are always running the risk of rejection due to a number of reasons. Short-term payday loans strive their best to provide their customers with the speediest loan process and high approval rates.
With online loans, you may start your loan request form from your home or smartphone. Due to its cyber nature, the loan request process is available at any time, as long as you have an internet connection. This can be preferable to waiting at the bank.
Online Payday Loan Direct Lenders
Payday loans direct lenders work to accommodate fast cash loans when consumers need them. Working with a direct lender means that you will not have to include any third-party involvement when applying for a loan. There are many advantages.
●       Simplicity
Borrowing money, in general, can be a stressful concept, and when you add to it the strict rules and regulations of a bank loan, this can become one of the most taxing processes. Online direct lenders provide a secure service that is simple and straightforward. With an easy application process, online direct lenders manage to tend to more than one customer at a time.
●     Direct communication
When working with a direct lender, you may not face any middleman involvement. Communicating with your lender can provide a level of assurance and straightforwardness.
●     Flexibility
Direct lenders are generally more flexible when it comes to working with their applicants. Direct lenders often offer a hassle-free process, which can be highly advantageous to business owners who are seeking fast cash. Many direct lenders work to comprehend the needs of their borrowers.
●     Customize your loan
When consumers apply for an online payday loan, they tend to request the exact amount of money they need. This helps them avoid borrowing larger sums of money and getting stuck repaying the full amount.
●     Minimal requirements
When applying for a loan from your bank, you must adhere to their long list of requirements that can be stressful and sometimes unattainable. Online direct lenders require your basic personal information, in addition to providing your bank details, as well as employment details. It is important to have an active bank account for the funds to be transferred to. You must also present legal proof of constant monthly income. All borrowers must be at least 18 years of age and must provide their proof of residency. Other requirements may apply.
Tips for New Borrowers
When it comes to any type of loan, there are certain tips that you can follow in order to simplify your loan process.
Never borrow more money than you need. If you are getting a larger sum of money than you need, then you will be obliged to pay back the amount with interest.
Do your research. Complete your research and study the loan options and rates that are most appropriate for you. Online loans give you the opportunity to conduct your entire research in the comfort of your own home.
Keep constant contact with your online lender. One of the best advantages of working with a direct lender is having the opportunity to communicate directly with your lender. Any questions you may have or inquiries will be directly addressed straight from the source.
Read and understand your contract. When beginning any loan process, you must fully comprehend and analyze your loan terms and conditions. If at any point you are unsure about any aspect of the loan, reach out to your lender.
Repay on time. Always make sure to comply with your loan terms and conditions fully and do not deviate from them. Missing out on your loan repayment may be risky and dangerous, and may lead to extra fees.
Online payday loans are a great solution when put to use correctly. These loans may help you through any emergency expenses. Short-term loans may work for fast cash needs, whether you are a student, a small business owner, or just looking to repay your bills.