Request Payday Loans Direct Lenders Online: No Brokers
Payday loans from direct lenders are the short-term solution to big financial headaches. Unlike traditional loans that can be slow, difficult to secure, and take a long time to repay, direct payday loans might be available in a pinch when you need a quick injection of cash to tide you over until your next payday.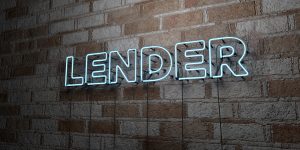 It can be easier to solve life's little emergencies with smaller £50, £100, and £200 payday loans. Simply make one lump sum payment to clear your loan when your next paycheck hits your account or arrange an affordable repayment plan.
What Are Direct Payday Lenders?
Direct payday lenders offer a broker-free solution to cash flow issues. Private lenders offer short-term loans with payback periods of roughly two weeks. One of the biggest benefits of this setup is that it comes without brokers.
Without associations to banks or credit unions, payday loans direct lenders may lend you money while cutting out the middleman, making the process of borrowing one of the most straightforward available. As the only link in the chain, the lender may deposit your funds directly if your loan application is successful.
Why Choose A Direct Lender Payday Loan?
We're all familiar with the frustrations and stress that come from an unexpected expense at a time you don't have enough money to cover it. With so many different types of lenders and loans to choose from, it's important to select a solution that's right for you.
Instant Payday Loans
Direct lenders are uniquely positioned to offer you an instant payout when you need cash in an emergency. Situations may include:
When your boiler breaks down in the middle of winter and you can't let the family freeze for a week until it's fixed
When the car conks out and you can't take a fortnight off work until it's mended
When your children need supplies for school
In cases like these, payday loans may be a solution.
Instead of long, drawn-out application processes, lenders can deal with you directly every step of the way for a faster experience.
Each stage of your loan can add to how long it takes to get your money. By keeping the whole journey confined to one place, lenders can streamline the application process. This reduces potential form duplication and may result in faster decisions.
All this boils down to a simpler application process, and, in the event your application is successful, the arrival of your funds at a speed you may not find elsewhere. Once you've completed your application and the lender carries out the necessary credit and affordability checks, you could see funds transferred directly to your account in as little as fifteen minutes.
Security and Peace of Mind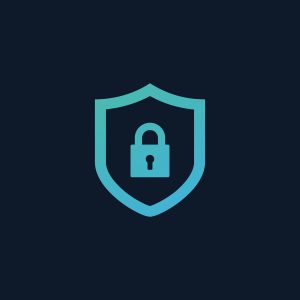 Direct lenders operate both the application process and fulfil the delivery of your loan if you are successful. There are no middlemen taking a cut of your hard-earned wages, and you will only ever be dealing with the lender. This has many advantages over brokers and comparison sites as it may mean that your information is secure and will not be shared with third parties.
Reputable lenders offer a secure online application system that allows you to apply for a quick payday loan directly. Whether you're at home on your desktop computer, out and about on your mobile, or surfing on your tablet, you may have access to a highly secure system designed to deliver fast results.
Beyond the necessities of security, reputable providers also offer peace of mind, with a dedication to providing exceptional customer experiences and the most stress-free lending journey possible. You should be supported and advised every step of the way. From the moment you submit your application to the second you make your final payment (and beyond), the provider should be there to help.
Why You Should Choose Payday Loans from Direct Lenders Only
The financial industry is filled with specialists in providing quick payday loans. These trusted experts can advise you on the best choice to solve your financial issues and help you ensure your repayment schedule is affordable.
How to Know If You're Dealing with a Broker
While it isn't always immediately obvious when you're dealing with a direct lender or a broker, there are a few things to look out for when you're searching for an online loan provider:
The easiest way to check if the company you're dealing with is a broker or a direct lender is to look at the FCA register. You'll be able to clearly see if your prospective lender is sporting a lender's license or if they have a broker's license. If they have the latter, this is a very good indication that they are functioning as an intermediary, introducing you to potential lenders but not actually fulfilling the loan themselves.
Upfront fees are a good sign you're dealing with a broker. While some direct lenders employ them, it's not usual and is generally frowned upon. So, if a site is telling you that you need to pay a fee upfront in order to make an application or claim the amount from a successful application, they're likely brokers.
100% acceptance guarantees are another good sign you're dealing with a broker. It's not possible for a direct lender to guarantee to fulfil every application they receive. Applications are carefully reviewed on their own merits, and loan companies have a duty to ensure they are providing affordable financial solutions to their customers. This is part of FCA regulations and a requirement for maintaining a license.
If you're given access to a panel of different lenders, this is another sure sign you're dealing with a broker rather than a direct lender. Any site that shows you multiple lenders to choose from is not offering direct loans.
Finally, make sure you check the fine print, as it's a requirement for payday loan providers to present a written statement on their website indicating whether they operate as brokers or direct lenders. You'll often find this hidden away in the terms and conditions, or difficult to find in the small print.
What Are Direct Lenders Looking for in Applicants?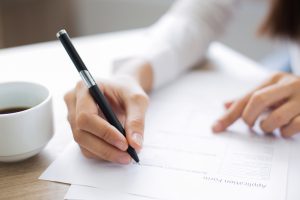 While the application process for a payday loan is considerably simpler than some other borrowing options out there, it's important to understand the process and what lenders are looking for. Direct payday lenders may have different criteria to other loan companies, but there are still a few boxes they like to be ticked:
Having identification is a natural requirement as you will need to verify who you are and how old you are before you can secure a payday loan.
Being able to demonstrate regular income each month is a vital element of your application. You will need to provide evidence of how much you earn and how frequently you are paid.
You'll be asked about your employment history and will need to provide a record of regular income.
Finally, you will need to provide up-to-date contact information, including proof of your current and valid address, and a phone number where they can contact you.
Why Affordability Checks Are So Important
Lenders may use affordability checks to help you borrow responsibly. Many consumers panic during an emergency and take out the first loan they come across. This can inadvertently cause even more stress and financial pressure in the future.
Your income may be calculated against your expenditure, and the amount of disposable income you have available to you may determine how much you can afford to borrow.
The upshot of these checks is that your loan application will either be accepted or rejected, and, in the case of acceptance, the amount you receive might in line with your income and how much you can afford to repay.
Payday Lenders And Poor Credit
One of the greatest challenges faced by those in need of a fast influx of cash is often a poor credit rating. It is understandable that people may be experiencing tough times but are still keen to demonstrate that they have creditworthiness. Bad credit will swiftly tank any regular loan applications you make, and the more you apply for credit, the worse your credit rating becomes.
It's a classic Catch 22: those most in need of access to credit are least able to access it.
Direct Lenders Providing Payday Loans for the Unemployed
Another incredibly challenging situation is finding yourself short on funds while also unemployed. Traditional loan brokers, facilitators, and banks generally only entertain offering loans to individuals who are employed. If you don't currently have a job, or you're only working on a part-time basis, this can make it very difficult to get a loan or any kind of credit. The very name 'payday loan' carries certain implications and leads to the assumption that this is a solution unavailable if you're not gainfully employed.
Payday loans for the unemployed are specifically designed to give you options when you most need them. They offer successful candidates access to the same benefits of a quick cash injection to help you pay unexpected bills, cover urgent expenses, and manage day-to-day life without any delays. Whether you need to make a car payment, cover the cost of prescriptions, settle previous debts, or pay your utility bills, it's entirely up to you how you spend your loan. Your loan is also unsecured, meaning tenants who don't own their residence and homeowners unwilling to risk their assets may still be able to take advantage of the benefits of a payday loan.
How To Apply
Getting access to your payday loan has never been easier. Simply fill in your application online for a swift, easy process, uncomplicated by numerous steps and hoops. Just enter all your information in the relevant fields and hit send. Your application will be reviewed and a decision made. You will usually hear back within 24 hours. However, the exact amount of time will depend on when you submit your application
Lenders You Can Trust
When searching for the right loan provider, it's vital you find someone you can trust. Look for a reputable lender who offers high acceptance payday loans. A lender worth your trust should be dedicated to matching customers with solutions that will fulfil their needs without causing additional financial pressure further down the line.
Whether you're looking for emergency funds to fix an urgent issue, or your child's birthday inconveniently falls in the middle of the month, and you want to make sure they don't miss out, we're here to help. When you need a company that you can rely on to try to find a loan source, we invite you start here.
The Best Reasons to Choose a Direct Lender
Cutting out the middleman comes with a lot of great benefits. When you're considering a broker's website, it's difficult to know who you're dealing with, where your information is going, and if you can trust that your data is safe and secure. Not knowing where so much vital information about yourself will end up is a real concern. As a savvy internet user, you want to know whom you're dealing with and that your information is secure.
A lender's transparency is one of its greatest assets. You should be completely clear on who they are. Ensure that your data isn't farmed out to a plethora of third parties who will start inundating you with a flurry of phone calls and emails.
Beyond this, one of the best benefits is undoubtedly getting access to your funds faster and avoiding the hefty fees you may have to pay a broker. There may be no waiting around for complicated paperwork to be filled in and checked, credit checks to be run, and guarantors to be secured. You may get the money you need, when you need it, with the least possible fuss.
Better yet, you're only dealing with one person, and you don't have to worry about a lot of unnecessary and time-consuming complications. Finally, if approved, you may have full access to 24/7 payday loans direct lenders.