Small Payday Loans Online
With so many people trying to survive paycheck to paycheck, it is not uncommon to find offers for small cash disbursements. Here's what you need to know before applying for one.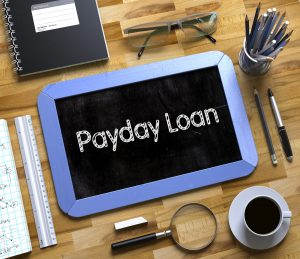 Many factors may interfere with your personal finances; therefore, you never know when an urgent crisis may erupt, messing up your cash flow. If you happen to be one of those people who have some savings set aside, you might feel safe and not fret about any upcoming financial situations. But, just like many of the U.K.'s population, your emergency funds may not always be reliable during times of stress. At this point, you may be on the search for viable loan options, and more often than not, these loans are accompanied by hard-to-meet requirements.
While many banks issue fast rejections for bad credit score holders, quick payday loans do not imply strict rules. Although some promote no credit check payday loan, direct lenders still perform the necessary checks. Small payday loans for bad credit holders are now available online, issuing quick funds for any needs. Quidable is now offering a fast and easy way to get online payday loans with just a few simple steps.
Small Loans Supply Quick Solutions in the UK
By this point, you might be wondering what payday loans are and how they work.
Payday loans are a form of unsecured cash advances for small amounts of money. The expression short-term cash advance is given for its fast repayment method, meaning this loan amount is issued to help you cover any expenses until your next paycheck arrives.
The straightforwardness of the borrowing process, along with the quick access to cash, renders payday loans even more appealing to many consumers, mostly those who have little or no access to conventional credit methods.
Numerous types of personal financing solutions accommodate the U.K.'s consumer needs; however, traditional loans dictate specialized funding to address each need. From car loans to mortgage loans, banking systems offer specific types of loans for particular demands. Small payday loans in the U.K. are for people who need cash fast without having any restrictions tied to the debt. Once your loan is approved, the funds are directly deposited into your bank account for you to spend as you please.
The payday loan process can be simply broken down into three small steps;
Submit your online request form.
Get started with a brief questionnaire that can be completed with minimum requirements.
Connect with a direct lender.
After submitting the form, you may connect and begin to work directly with a lender.
Receive the money.
If you are eventually approved, the lender may transfer the funds directly to your bank account.
The Pros of Small Payday Loans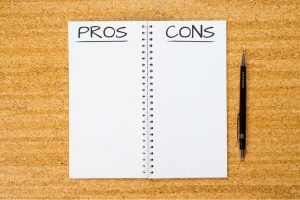 Small payday loans offer a wide variety of advantages to help consumers in tight situations
Pro #1: Online payday loans are easy to get.
Due to their cyber nature, online payday loans are generally processed faster and more efficiently. Most small payday loan lenders strive to serve their customers as quickly and conveniently possible. Unlike traditional loans that can take a long time to complete, small payday loans online offer fast services. You can begin your simple loan request at any time or day, as long as you have internet access.
Pro #2: Online payday loans demand fewer requirements.
Traditional banking systems require difficult to meet requirements. Between gathering all the necessary documents and filling out the paperwork, conventional loans become a hassle to go through. Online payday loans keep it simple and quick with just a few basic requirements (your lender may have additional requirements):
You must be of legal age, 18 years old.
You must provide legal proof of identification.
You must provide a current active bank account.
You must present proof of constant monthly income.
Pro #3: Bad credit may not stop you.
Many banks require good credit standing to start your loan process. This may be daunting to many, and sometimes a reason not to pursue a loan. The reason banks do this is to determine the applicant's ability to pay off the loan based on prior financial actions. However, payday loans direct lenders are a bit more understanding. Sometimes certain situations arise out of the blue, damaging our credit score. While many lenders advertise the possibility to find a small payday loan direct lender with no credit check, that may not be entirely true. Certain checks and assessments are mandatory when it comes to any form of a loan; however, what may be possible is to connect to bad credit payday loan direct lenders only. This simply means that your credit score may not be the only criterion upon which your loan decision is determined. With Quidable, you can begin your online small payday loan request even if you hold a bad credit score.
Pro #4: Payday loans are unsecured.
Unlike some car loans, mortgage loans, or any other types of traditional loans, small payday loans are unsecured. With general banking systems, most loans must be secured or backed up by some sort of asset. This can be scary and risky for many to put their assets on the line. With this arrangement, if you miss a certain number of payments, your asset will be seized and, in most cases, lost. Online payday loans offer you the opportunity to save your valuable assets. You can now apply for an online cash advance without having to secure it.
How Can Small Payday Loans Help You?
When put to responsible use, a small cash payout can help you pay upcoming bills when you lack cash. A small loan may also help you make fast payments for any unexpected emergencies that come your way. For instance, if your car breaks down, you cannot possibly put off your car repair. Having insufficient funds to pay for significant expenses can be very stressful and inconvenient. Payday loans offer you a way out. With their flexibility, payday loans can be used for just about anything.
Some Tips for New Users
A financial emergency can catch you off guard and unprepared. Payday loans are here to give you a way out, without any hassle. Still, small payday loans require a certain level of awareness. Make sure that you have conducted proper research to help you make a well-informed decision. Moreover, you must assess your monetary capability and make sure you are able to pay back your loan amount on time.
Small payday loans are designed to meet short-term expenses. You should pay the money back quickly. With traditional installment loans, the borrower is obliged to commit to long cycles of monthly repayments. That is not the case with short-term loans.
You should always keep in mind that terms and conditions differ from one lender to another. Be sure to review all policies and repayment regulations to cater to your needs and capabilities. In addition, keep constant contact with your direct loan provider for a smooth and effortless loan process.
If this all sounds like something you are in need of right now, then you might be ready to request a small payday loan with Quidable.