Say you have £100,000, but you do not know where to invest the money to receive a sizable return. There are many ways you can grow your money, including investing in stocks, real estate, or a startup. Here are some investment options that may help generate a monthly income. Here is Where to Stash Your £100,000 that You Have Saved:
Stocks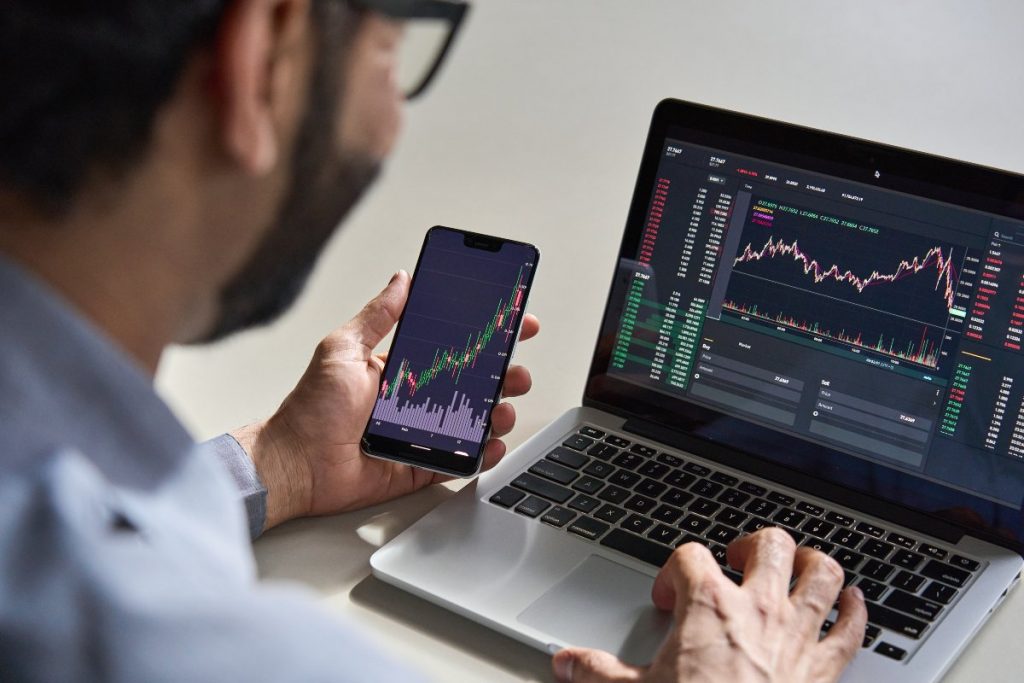 If you do not know where to invest 100k, aim to put your money in stocks. If you have a company that you are particularly interested in or fond of, invest some of your money there. However, try not to invest all your money in one stock and instead diversify your portfolio to minimise risk and potentially increase gain. Stocks will fluctuate, and as a result, it is crucial to note that this is a long-term investment. Long-term investments may begin to yield profit after a few years.
If you are interested in putting your money in stocks, check out the London Stock Exchange (LSE). You can track the daily market fluctuations in real-time. Make sure you do some research before picking stocks to invest in. Keep in mind that stocks tend to fall when there is bad media or press coverage or when the economy declines.
Some of the top LSE stocks currently include AstraZeneca, Royal Dutch Shell, Uniliver BHP Group, Rio Tinto Group, Diageo, HSBC, GlaxoSmithKline, and BP.
It is important to set your goals. Considering your current age and future retirement plans can help you decide how to invest your money in the short or long term.
ETFs
Another investing option is to contribute money into Exchange Traded Funds (ETFs). ETFs fluctuate daily and are traded like regular stocks. However, ETFs allow you to invest in a specific sector, commodity, or asset. For example, commodity ETFs can include investments in precious metals, oil, and natural gas. ETFs are considered relatively low risk because they are low-cost and hold a basket of securities, increasing diversification.
A benefit of investing in ETFs is that you can buy or sell them at any point during the day. Since ETFs are typically cheaper than other funds, they have a low charge fee. However, there is almost always a stockbroker fee associated when you buy or sell an ETF. This could be the option for you if you prefer to make a safer investment and do not mind paying for the stockbroker fee.
Mutual Funds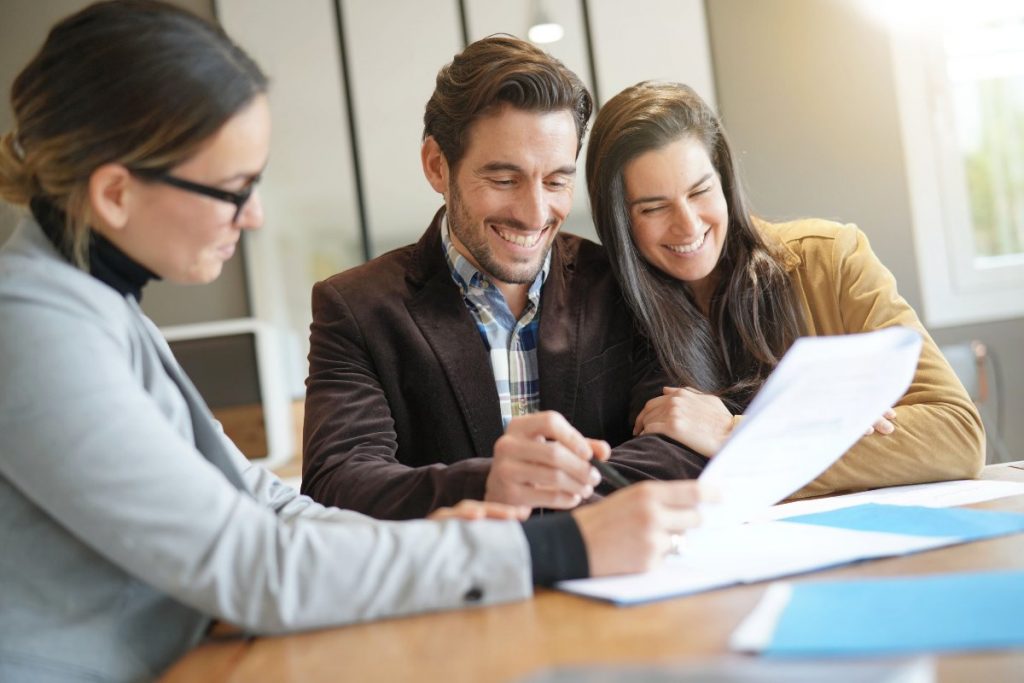 A mutual fund is a company that pools money from different individuals and invests it into stocks, bonds, or other securities. A professional money manager will operate the mutual fund on behalf of the individual by allocating the funds and attempting to produce gains. Mutual funds may be an option because it gives the individual access to a professionally managed and diversified portfolio. However, keep in mind that mutual funds may charge annual fees and commissions.
Bonds
For individuals who want to invest relatively safely, bonds may be the way to go. Rather than obtaining a loan from a bank, a company may collect funds by issuing bonds. When investors buy a company's bonds, they increase the company's capital. In exchange for purchasing the bonds, the investor will receive interest, which is a percentage of the bond's face value. The interest will be paid out to the investor at predetermined intervals, usually annually or semiannually.
The longer the company borrows from you, the greater the interest rate will be. This is referred to as maturity. The higher interest rate comes from the higher risk involved with letting the company borrow your money.
In the UK, a 10-year bond has about a 0.812% yield. If the yield is high, the price of the bond is low. It is an inverse relationship. You will have to explore the trend to see if you are purchasing the bond at a lower price and if it is a worthwhile investment for the future.
Some larger companies will issue investment-grade bonds. These have a strong market position and are typically cashed in with good dividend payments.
There are also sub-investment-grade bonds, also known as junk bonds. These are higher risks compared to investment-grade bonds. Smaller companies usually issue these as they have a higher interest payment.
If you want to learn more about the types of bonds, check out Vanguard Total Bond Market.
The Euro-Bund ETF on AVATrade is also helpful to beginners who have little knowledge and experience in buying and selling bonds. This can also teach you about foreign sovereign bonds.
Premium Bonds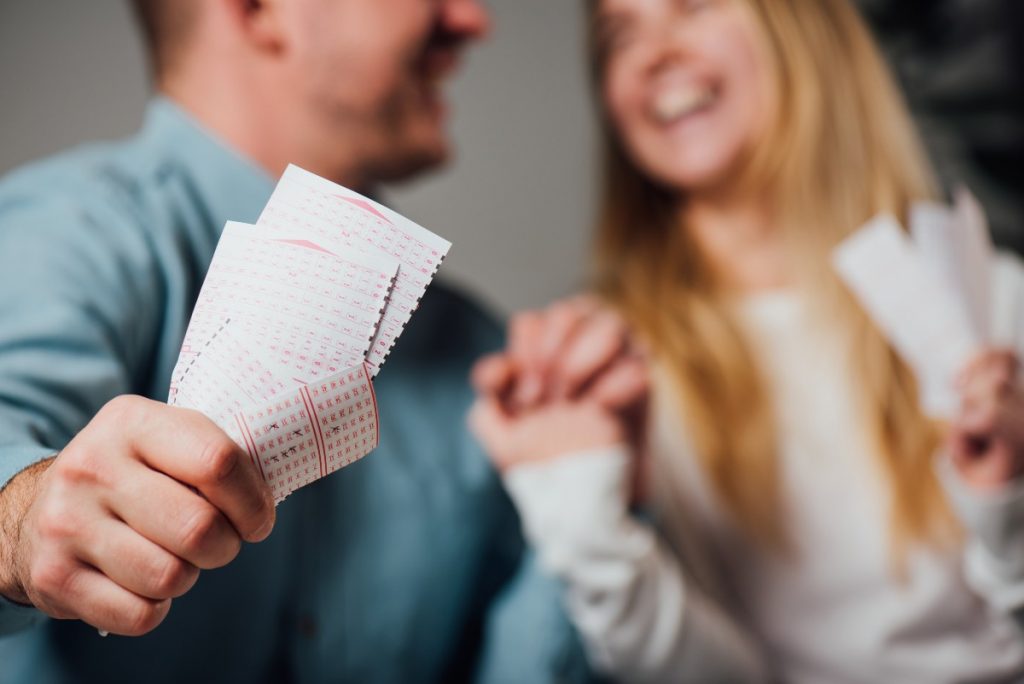 Premium bonds are like buying a lottery ticket. However, they are relatively safer because your money is in the National Savings and Investment, which the Treasury backs. When you purchase a premium bond, you are added to a system with the chance to win un-taxed monthly cash prizes between £25 and £1 million.
You can invest between £25 and £50,000 into a premium bond. Each £1 gives you one entry into the monthly prize draw. When you enter in the chance to win, you decline the opportunity to grow your money through interest.
Investing in premium bonds is more of a gamble, but if you enjoy the rush of the lottery, this may be a worthwhile investment for you.
For more information about premium bonds or if you want to check whether you won the monthly prize, go to NS&I. The website also shows the winning rates and calculates interest. Additionally, there is a frequently asked questions section that may help answer any questions you may have.
Stocks and Shares ISA
Stocks and shares ISA is a tax-free savings and investment account. Stocks and shares ISA allow an individual to invest in a range of shares, funds, trusts, and bonds. A stocks and shares ISA is not subject to income tax or capital gains tax. However, this type of investment is usually a longer-term commitment. The income made from stocks and shares ISA can be withdrawn, held in a cash account, or reinvested.
Although stocks and shares ISA does not charge tax, there may be other fees associated with this type of investing, including a platform fee, fund management charge, buying and selling charges, and a transfer out fee.
Real Estate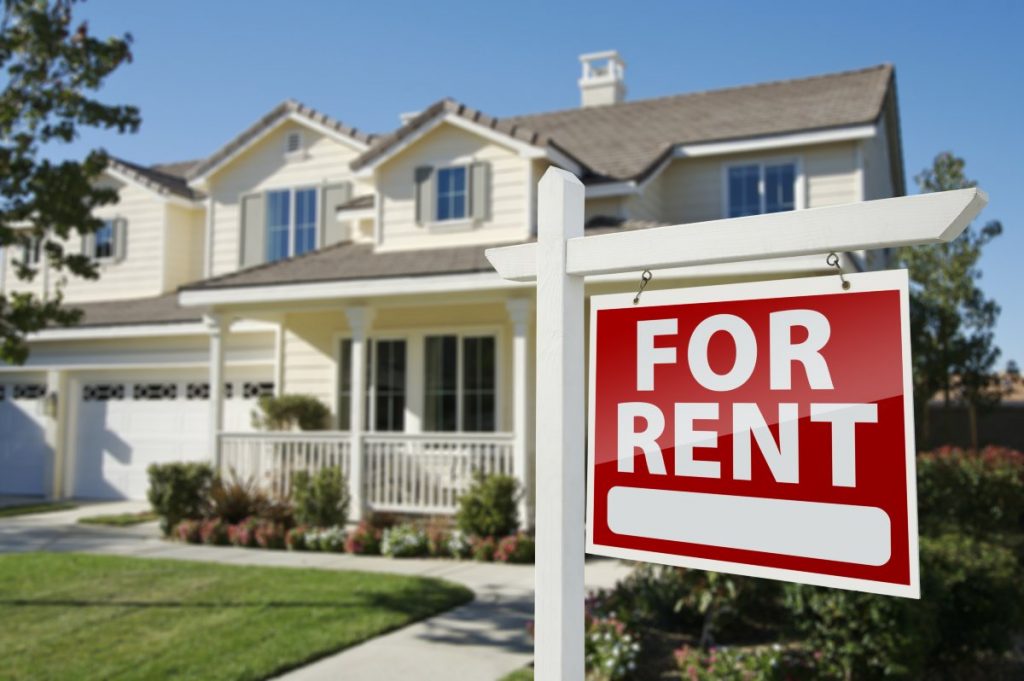 Real estate may also be another option to invest 100k into. With the pandemic, we saw a huge housing boom. Investing your money in real estate can give you the option to rent out your property to tenants. This is a great way to keep a steady monthly income while increasing your net worth.
You can put the rent into a savings account that is used to pay off things like debt or a mortgage. If you have already paid off your debt and mortgage, you can use the money towards your retirement or for your family.
Angel Investments
If you are a risk-taker and are fond of startup companies, consider becoming an angel investor. Angel investors are a group of private investors that look for startup technology companies to help fund. They invest an amount of money into the company in exchange for a percentage of the startup.
There are various angel investing companies such as Angel Academe, Oion, Cambridge Angels, and Craige Capital. They specialise in different technology fields. These companies also have different minimum requirements for funds needed to start, so do some research before committing to becoming an angel investor.
If you are short on the necessary funds to get become an angel investor, consider looking into an online payday loan. Loans are borrowed money, so you are expected to pay it back. Do some research and talk it out with a financial advisor before making any big financial decisions.
Invest in Cryptocurrency
Recently, PayPal announced that it would allow UK buyers to purchase cryptocurrency through their platform. Cryptocurrency is rising as banks around the world have been trying to establish digital currencies.
There are various apps to purchase cryptocurrency, such as eToro, Interactive Brokers, and now PayPal. Cryptocurrency is one of the highest-risk investments, but it also comes with relatively high returns.
Buy Collectibles as Assets for Investment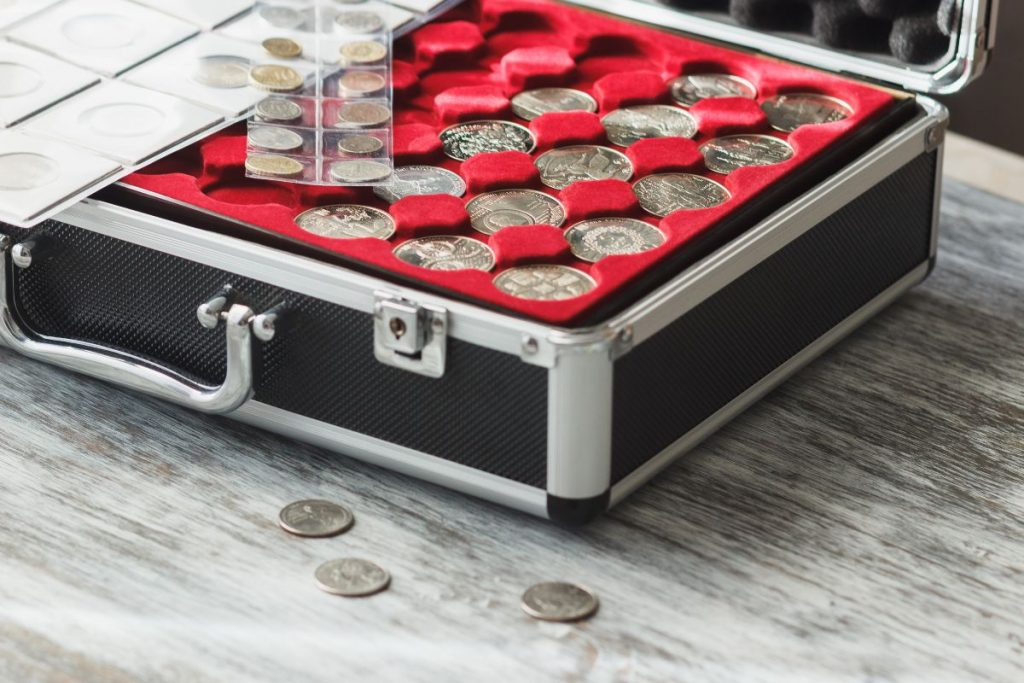 Purchasing assets or collectibles can be risky as these purchases can be difficult to sell. Collectibles include art, antiques, cars, fine wines, gold, platinum, silver, shoes, designer clothes, signed sports memorabilia, vintage electronics, or collectible toys.
Keep in mind that collectibles and other assets can quickly rise and fall in value and are dependent on demand. Therefore, it can be an arduous journey and difficult process to sell these items.
Leave Your Money in a Savings Account
Find a high-interest savings account that will give you the best rate when investing. Try to leave your money in this savings account until you find a higher-return investment. Rather than depositing your money in an interest-free checking account, invest in a savings account that yields some interest. Make sure to do your research as there may be hidden fees or deductions accompanying the savings account.
Seek out an Independent Financial Advisor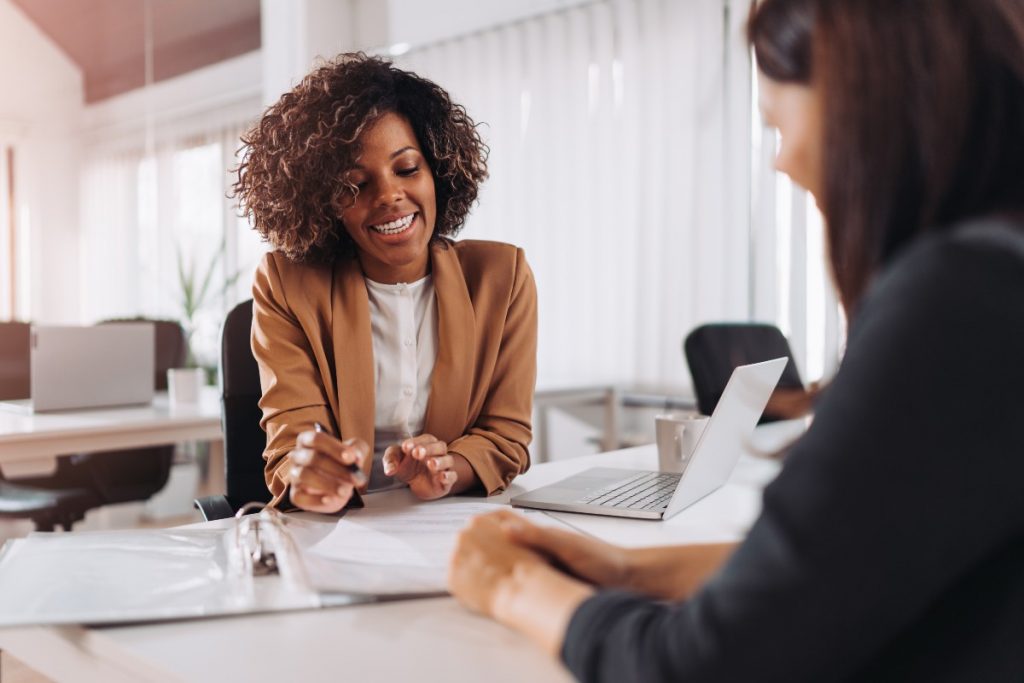 Figuring out what you want to invest in can be difficult as there are many choices out there. Financial advisors are there to help you pick an investment option that meets your needs, goals, and situation. Financial advisors have specific rates and sometimes even charge for a consultation so do your research to find an advisor that can provide you with the right guidance.
Use Apps to Help Manage Your Investments
If you do not have enough time to manage or watch your stocks, use an app to help manage your investments. eToro CopyPortfolio is an excellent platform for investing. You deposit money into the platform, and eToro invests it for you. This differs from a mutual fund because you invest directly in the holdings, whereas the fund manager oversees your holdings and trades in mutual funds.
Another app you can use is Plum. Plum offers one free month and has an annual platform fee of £12 after. The app will help you allocate a monthly amount and will also invest the money for you. If you want to choose what to invest in, there are many options such as stocks, SIPP, shares, and bonds.
If you are interested in an investment platform, explore Interactive Investor. There is an annual platform fee between £120 and £240. This app allows one free monthly trade and has over 40,000 investments that you can buy or trade. There are also other benefits to using this platform, such as free monthly investments in your ISA.
Like Interactive Investor, AJ Bell Youinvest is also another platform that has a lot of investment options. Instead of a fixed price for the annual platform fee, AJ Bell takes a percentage of your funds or shares with a cap at £3.50 a month. You have options to choose from, including stocks, SIPP, a Dealing Account, Shares ISA, Lifetime ISA, and Junior ISA.
Overall, there are plenty of ways you can invest 100k. It is important to find which investments work best for your situation. Consider the length and rate of the investment and how quickly you would like to realise your gains. Also, consider the level of risk and additional fees involved in the type of investment you are making.