With the current global health situation, many people have been struggling to make ends meet or have been laid off from their jobs. Working for yourself may be your best choice right now.
It is important to always do your research first and to think and talk about life decisions with loved ones or important people in your life.
Being self-employed might be the perfect fit for you if you want to be your boss. Here are the eight best self-employed jobs in the U.K.
1. Freelancer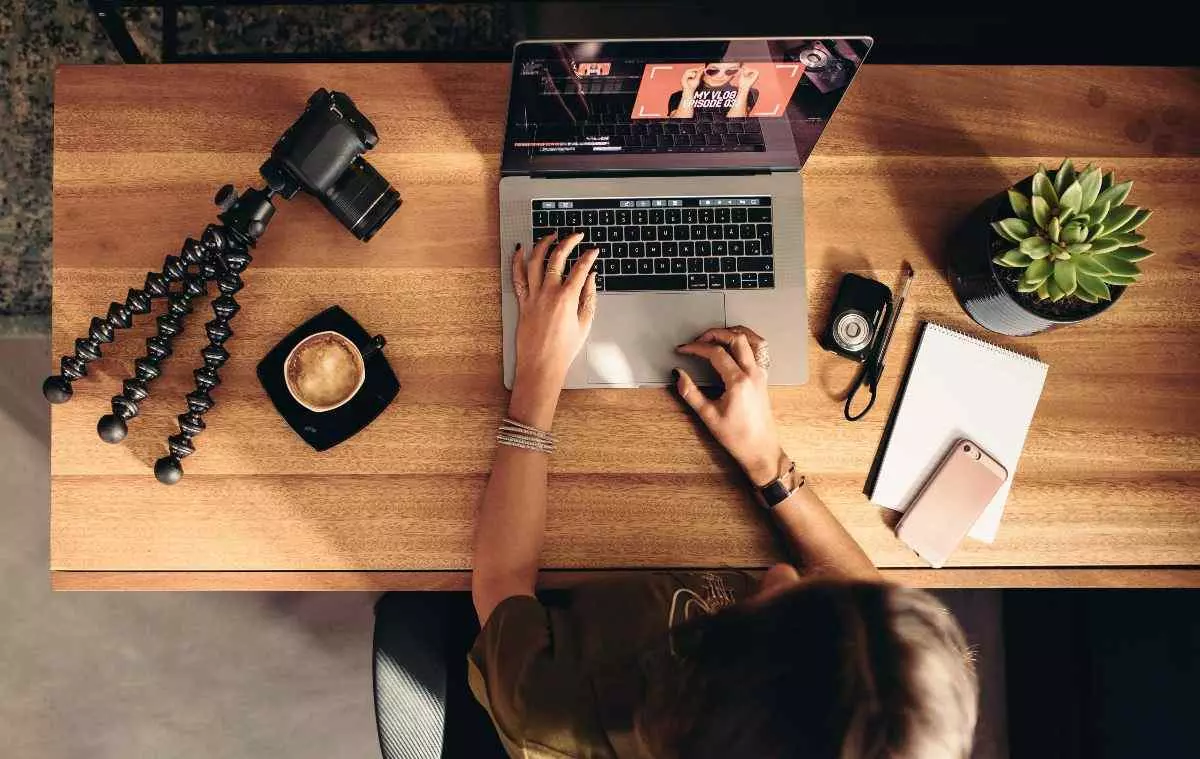 There are a variety of different jobs you can take on as a freelancer:
graphic design
writing code
developing mobile apps
designing clothes for video game characters
writing articles for blogs and websites
travel or food blogging
consultant
photographer
To find self-employed jobs, there are apps and websites that can help you look for work. One popular app is Upwork, which provides around 70 different categories of jobs to browse through. Another upside of this app is that you can work remotely. Some jobs provide the opportunity to work with clients in other countries and abroad.
Most of the freelancer applications and websites send a payment for your work through direct deposit, wire transfer, or PayPal; however, most apps and websites charge a fee for using their services. For instance, a freelancer photographer can make between £15,000 to £50,000 per year.
It is always best to do some research before choosing a platform to work with. This self-employed field is great for those that are a jack of all trades or masters of one. Freelancing may also be a good option for individuals looking to make some extra cash. By offering your services as a freelancer you can enjoy the benefits that come with a self-employed second job, such as flexible hours and assignments.
2. Beautician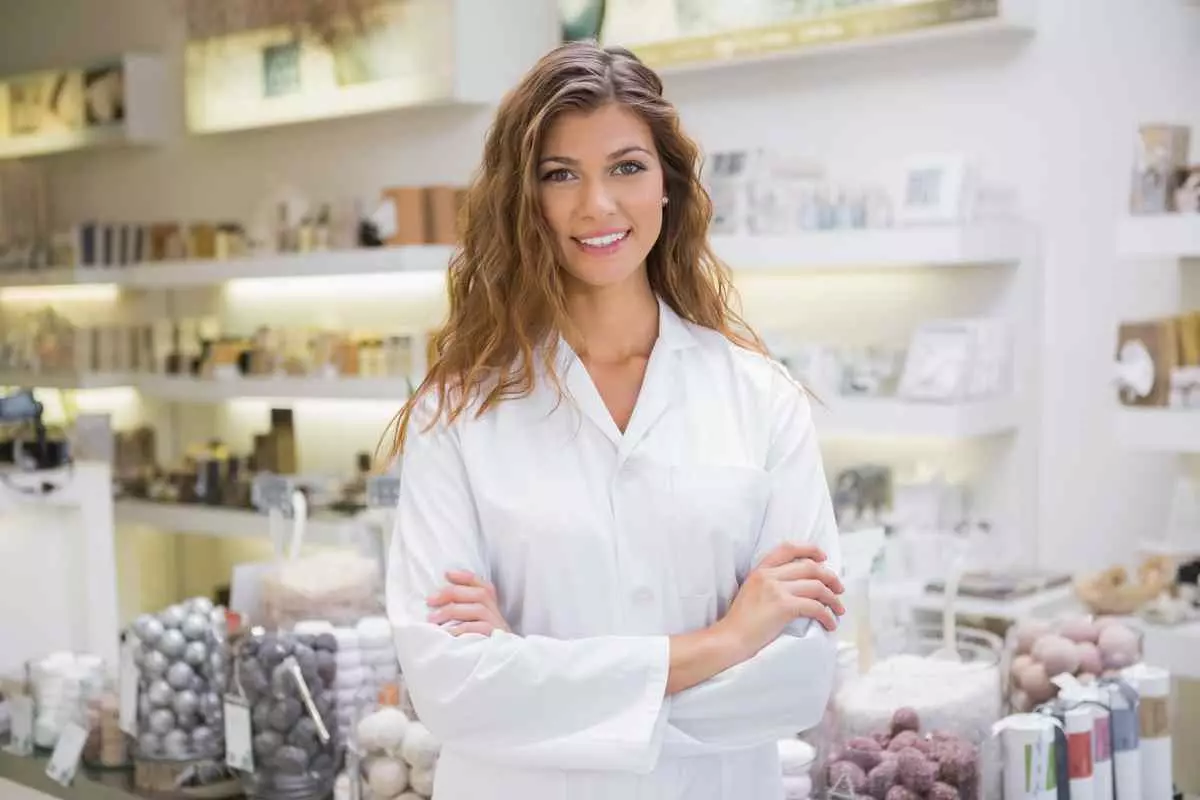 Beauticians help give people a confidence boost, whether it be a fresh face or a new cut. They also socialize with their clients and help make them feel like a brand new and rejuvenated person. You can do all of this while working for yourself. Or, even better, becoming a beautician is one of the few self-employed jobs that can be done from home in the UK.
Finding clients, in the beginning, starts by word of mouth. After word gets out, you can post your services and pictures of clients on social media, such as Instagram to get free publicity and advertising. Asking clients to tag your account on social media can help spread your name even more. If you include a promo with your service, such as a 10% discount if the client tags you in a post or picture, it would be a great incentive for clients to post and a great way to spread the news of your business.
First, you would create a menu of services you provide and charge an amount for each service. Most clients will pay for beautician's services in cash. Some clients, if not most, will also include a 10% to 20% tip as well. As a self-employed beautician, you can charge your clients how you like and can also use apps such as PayPal or Venmo to receive your money. Typically, beauticians make a yearly salary of up to £30,000 in the UK.
Depending on the type of beautician you are, there might be some certifications or qualifications needed to be self-employed. For example, in the UK, facialists or estheticians require a certificate or an apprenticeship in the field. For those working with hair, you could switch from working at a salon to being self-employed in your garage or even doing a mobile service that would involve driving to the client's house to give them a haircut and/or color treatment.
3. Driver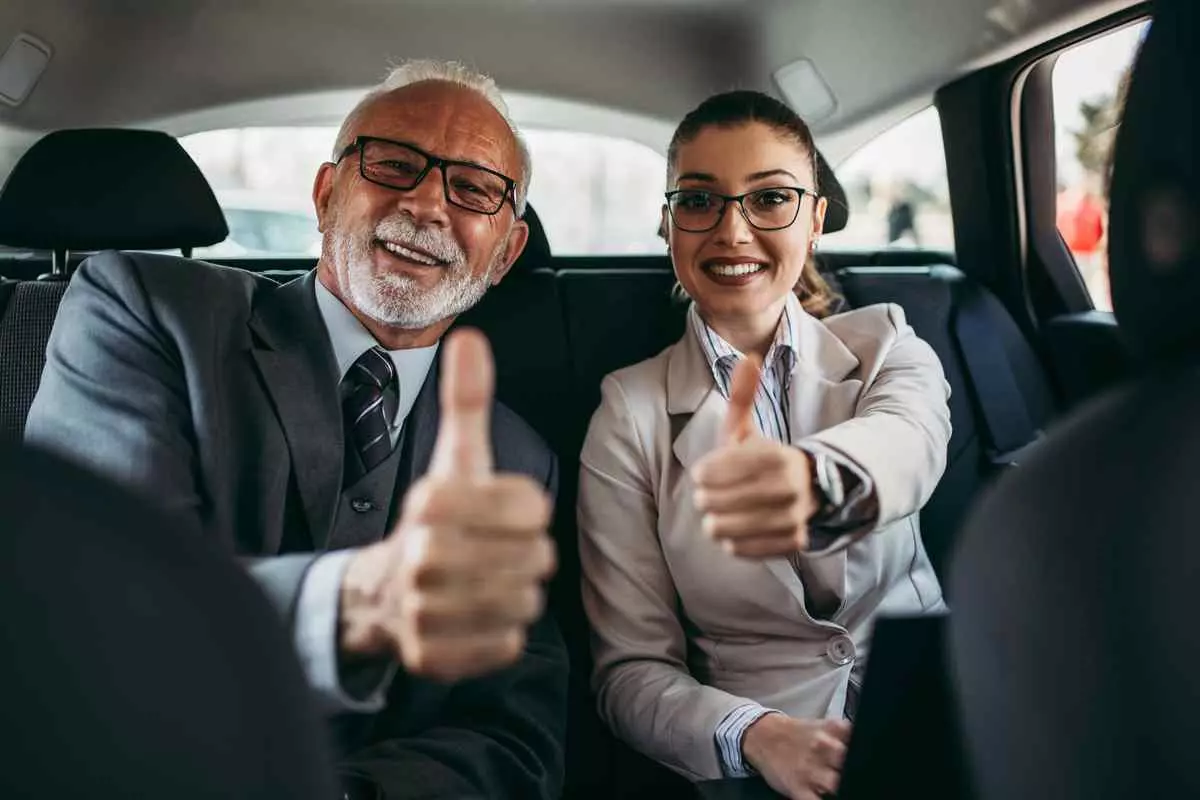 Technology is growing by the day, and apps on the phone make it easier for individuals to find self-employed driver jobs. If you have a gas efficient car and enjoy driving people around, this could be a great self-employment opportunity for you.
Uber and Lyft are some of the biggest apps that people use to conveniently get around. Uber is available in over 400 cities around the world, with the UK making up 20 of those, including London. Uber works by using a mobile application and by requesting a car to take you to an address from your current location. There are different types of cars that you can take, and the price ranges per car type. Also, during certain times of the day, there could be a surge in pricing, which means that you would be paying more during certain times of the day during others like the morning rush or after work hours.
We should note that in December the U.K. High Court ruled that Uber's business model was unlawful. That means the future of Uber in the U.K. is questionable.
In the meantime, driving services such as Uber and Lyft pay you through the app for how many rides you make and for how many miles you drive. There are additional things that can add up to make your pay higher, such as surge rates and the type of car you drive. To find more information about how to get paid through Uber or Lyft, you can check their website for more information.
If you start your own driver service, you will set your own driving fees and charge clients either in cash or by card. If you want to charge by credit card, there are services out there that can help you get paid, such as PayPal and Venmo.
If you choose to go through an already established company, there are apps on your mobile device that can help you get started. You usually have to apply to become a driver, and the company will let you know if you are hired or not.
There are a few requirements:
Must have a valid driver's license
Must have a private hire license from a council that Uber is licensed by
Be at least 21 years of age
Must have private hire insurance
A bank statement for the bank account you will be using to receive payments from
A driver profile picture
If you start off as your own private driver, you will need to find your own clients and then use word of mouth as a method of receiving more clients. This is a little more difficult, but if you have many friends and family, they can help you out by spreading the word via social media.
The amount you can earn as a self-employed driver will depend on whether you use an app or start your own service. Additionally, if becoming a driver is a part-time, self-employed job, your earnings will vary as well. Regardless, full-time drivers may make around £30,000 per year.
4. Dog Sitter, Babysitter, or House Sitter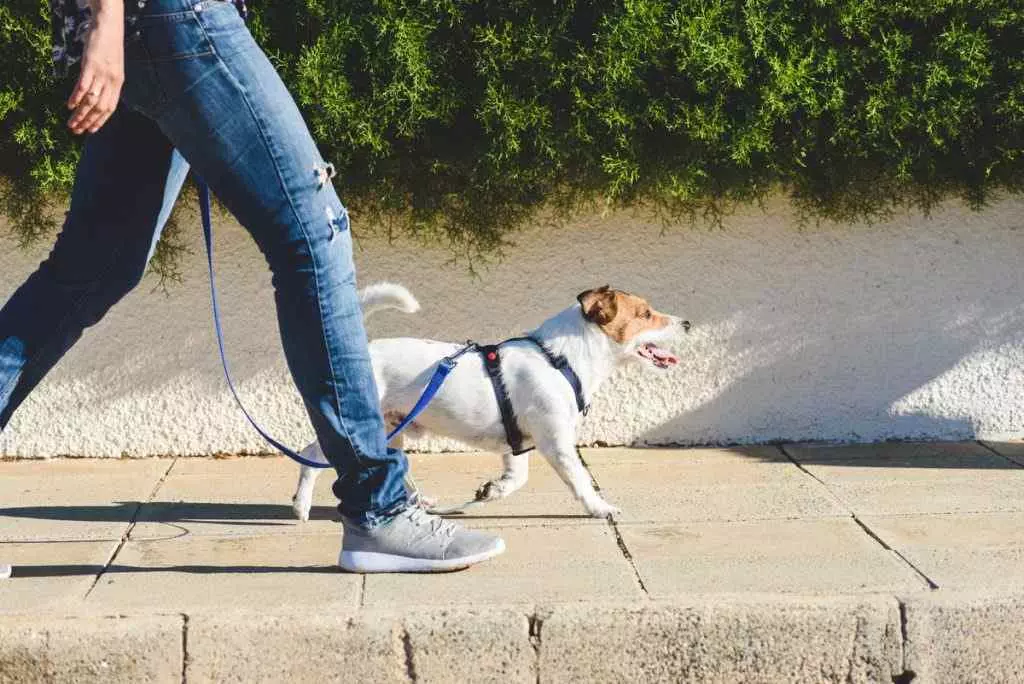 If you love dogs, this could be one of the best self-employed jobs for you. Additionally, becoming a dog walker is one of the most flexible part-time, self-employed jobs in the UK.
There are mobile apps in the UK for dog walking, dog training, and dog dating, such as Pawshake, Rundogo, and Woofer. Some of these apps are subscription-based and require a monthly fee to use the app's services. You can also use websites such as House Sitters UK. This website provides services for pet sitting and housesitting.
You are paid based on the services you provide. For example, Pawshake offers dog walking, doggy daycare, housesitting, and home boarding. As the sitter, you can make up to £25,000 per year.
Launching your career as a babysitter or housesitter requires a good word of mouth as an advertisement. More work will come as you prove yourself to be a good sitter. For those that enjoy pets, babies, and houses, this could be the perfect opportunity for you.
5. Personal Trainer or Fitness Instructor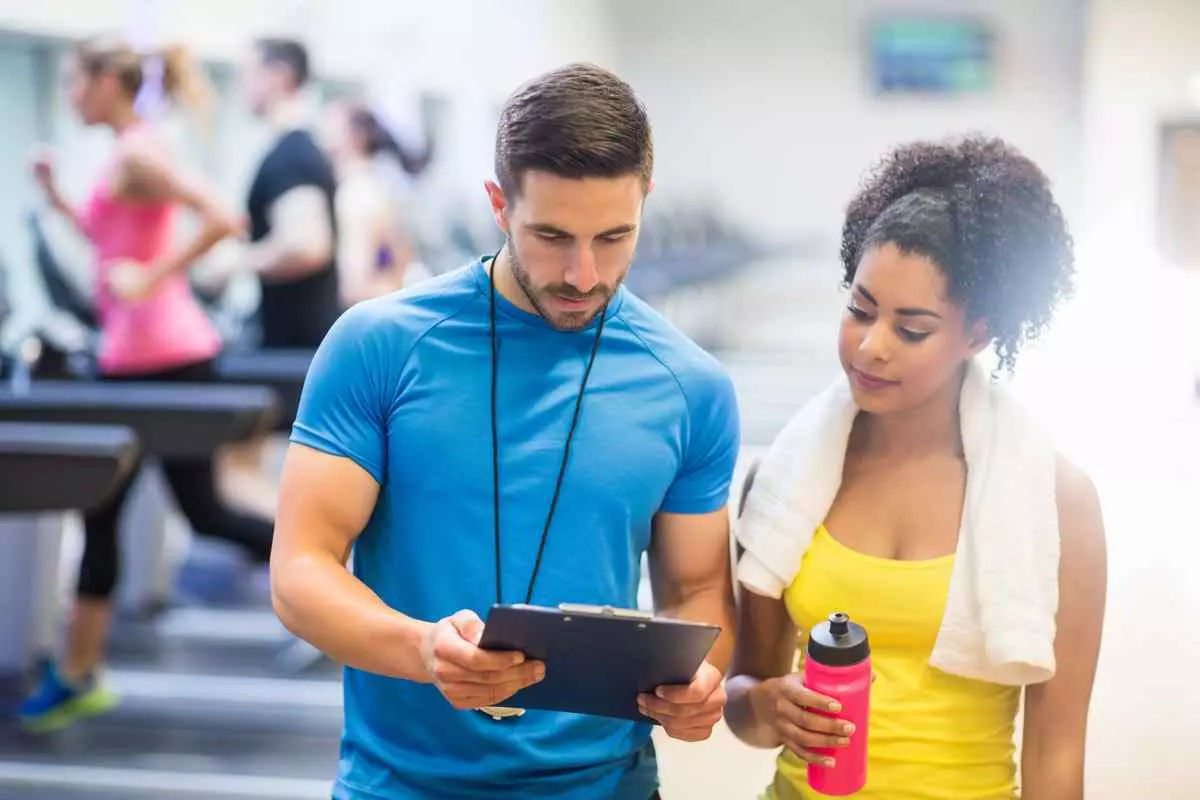 If you are a fitness enthusiast or nutrition enthusiast, being a personal trainer or a fitness instructor might be the perfect fit.
Most personal trainers and fitness instructors build up their profiles and reputations by using social media, such as Instagram, Facebook, and Twitter.
You can make money by not only helping your clients get fit, build muscle, and eat healthier but also by getting sponsorships from companies and receiving free products to try and test out for reviews. This could also be a great option for a self-employed second job if you are looking to make some extra money.
If you have built up a reputation at a gym or health facility that you used to go to, you can tell your clients that you are starting your own personal training program. This could encourage people to come to you if they like your services and price. You can also offer a discount for first-time customers or a bulk discount if people purchase multiple services from you.
If you do not have previous clients that can help you start out, you can start by posting your own workouts online and build up a following via social media. Until you get the ball rolling at a gym, this could be a good self-employed job from home.
Depending on the number of sessions, personal trainers annually make up to £60,000.
6. Tutoring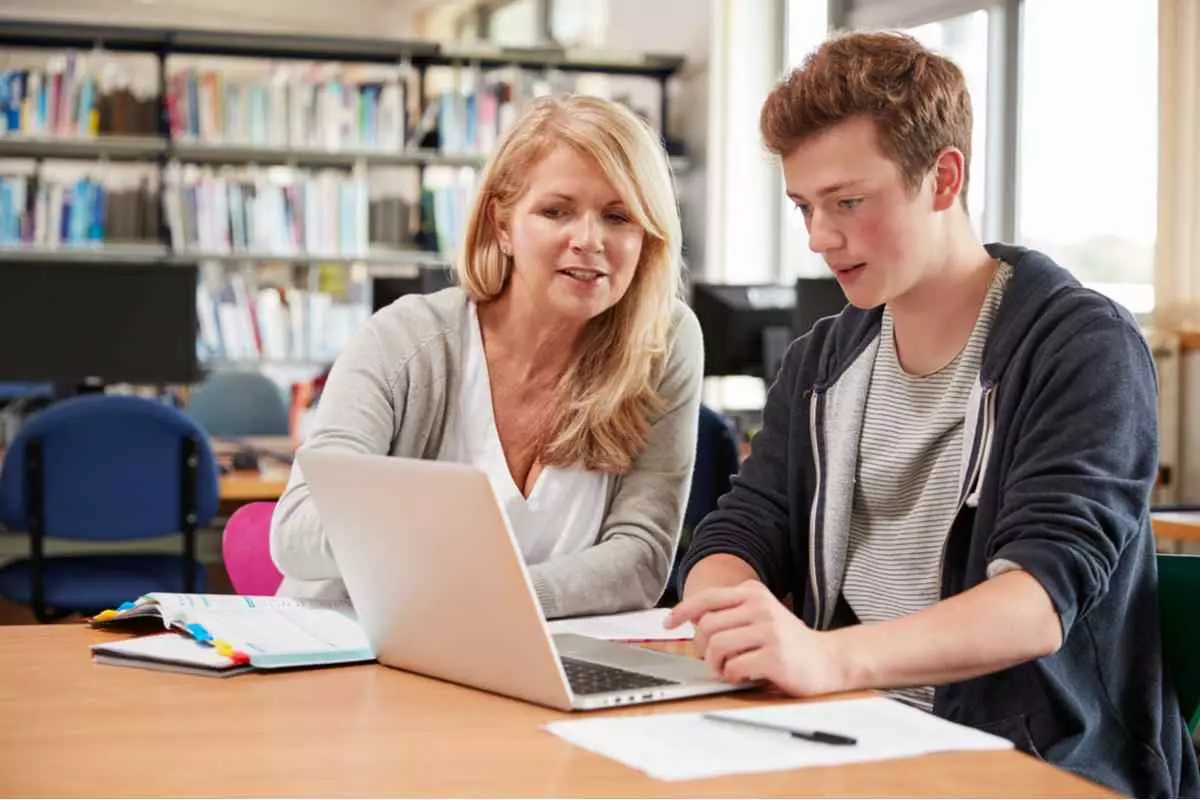 This is another job that is mostly built from reputation. If you excel at a subject or topic, you can tutor others in that specific field.
There are many websites that hire private tutors according to your schedule. You can usually control your rates and tutor at the convenience of your own home through apps like Zoom. An example is Tutorful, a UK-based tutoring service. Subjects that are offered on Tutorful include math, English, science, French, Spanish, German, history, geography, business, law, guitar, and many others.
If you go through a website or app to become a private tutor, the company will pay you off their rates and fees, and it is usually sent to your bank account. If you get clients on your own and have your own payment system, you can choose whether your clients pay you in cash, credit, or check. Tutoring is also an option for individuals seeking a self-employed second job. Annually you can make around £45,000 to £50,000 as a tutor.
Usually, as a tutor, you will teach students by helping them understand their homework. There are many resources available online that give study sheets, testing prep, and practice problems. You can also provide these for your clients if they are not in school or do not have homework. Another service you can provide as a tutor is helping students with exams such as GCSEs. There are books with mock tests and questions available online that can help with English, math, biology, chemistry, physics, history, geography, foreign languages, religious studies, IT, technology, and arts.
7. Security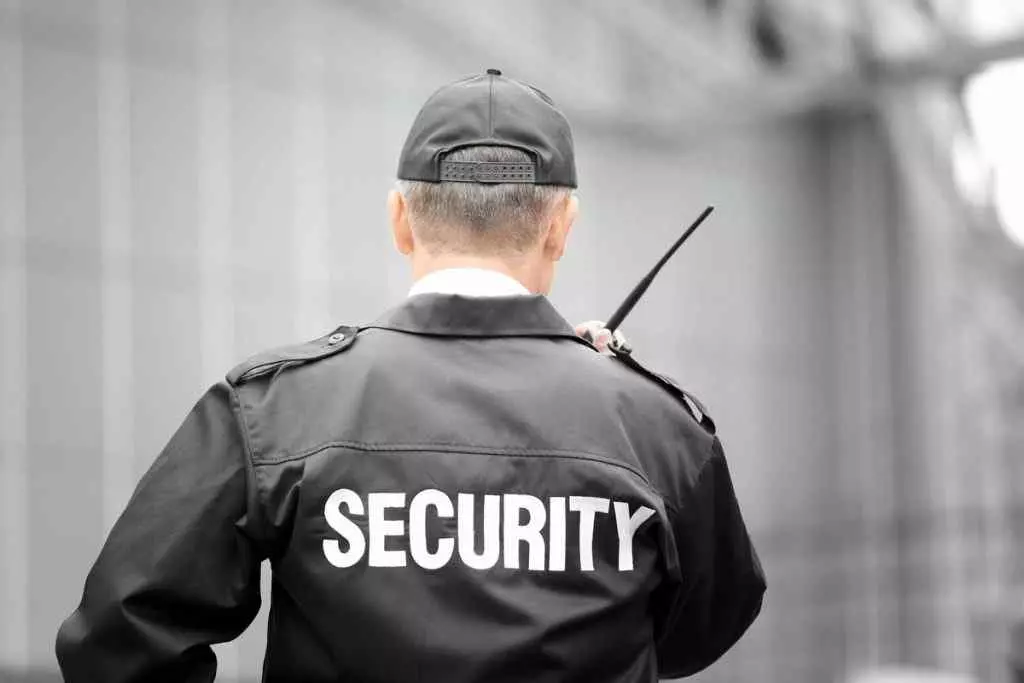 Security officers or guards can work for public or private security agencies. Although they work for agencies, they may also choose to be self-employed. There are many security agencies in the UK that also offer part-time self-employed jobs.
There are requirements to work in this field:
Must have an SIA license
UTR number that is issued by HMRC when you register for Self Assessment
Security experience
Driving license & vehicle
Must be eligible to work and live in the UK
Some agencies pay salaries, and they will offer a sum of money per hour you work. These are usually permanent positions and are usually on the weekends for 12 hours at a time. Security officers can make up to £30,000 per year.
To become a self-employed security officer or guard, you may need to complete the requirements above. After you have completed these requirements, you can apply to the agency and wait for their response back.
8. Amazon FBA Business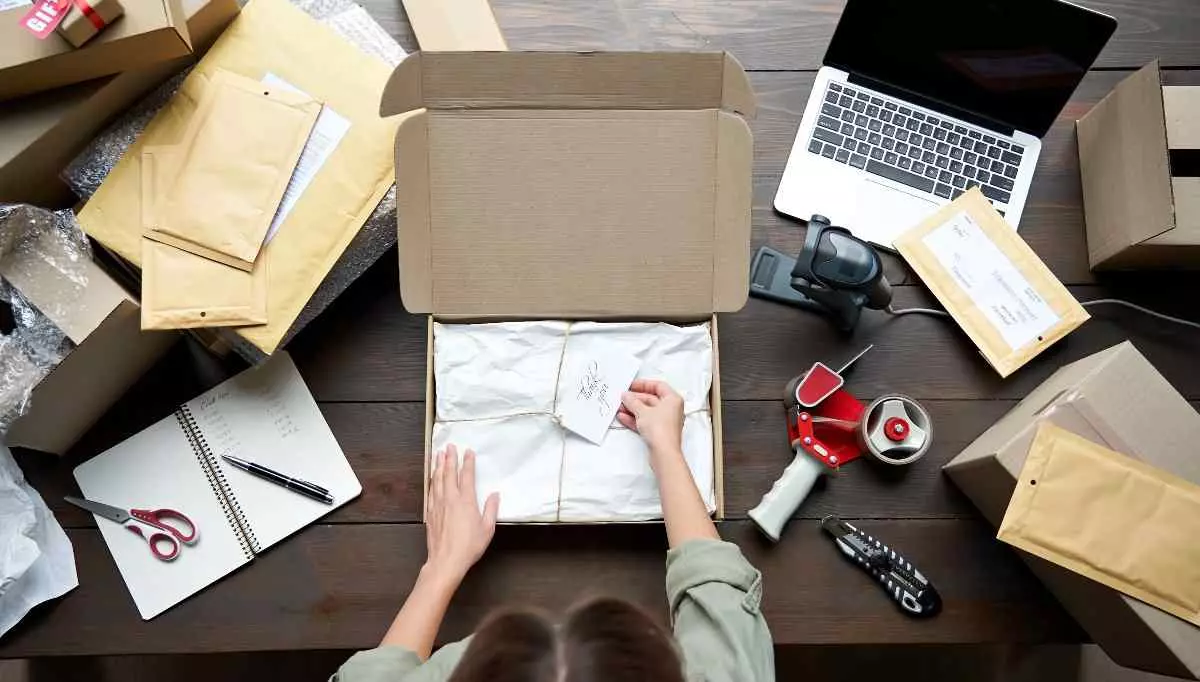 Undeniably, Amazon is the largest global eCommerce platform, and it has partially reached this level of success thanks to their customer service and fast shipping. If you are crafty and want to sell your wares, you can utilize Amazon's services to start your own self-employed small business. When working with a fulfilled-by-Amazon structure, your only responsibility is to ensure your product is manufactured and shipped to Amazon facilities. Once Amazon receives your goods, they will handle all the packaging, direct-to-consumer shipping, customer service, storage, and returns.
To get started, you'll need to create an Amazon Seller Account and your product page. Also, you will need to find a reputable manufacturer and ensure they can ship to Amazon's facilities. Keep in mind that Amazon will charge a monthly fee for their services, which ranges between $1 and $100 depending on the size and weight of the product. However, sellers usually make around one-third profit on each sale. As a result, many small-business owners find Amazon's FBA structure a profitable online business opportunity.
How to Fund Your New Career
Starting out a self-employed job can be a difficult start. There are many resources that can be found online to help you start out, and there are many people online that share their stories and journeys of self-employment. If you are short on money, there are services that can help you start out.
If you need money to get a certificate, take a course to get certified, or start yourself off so you can be self-employed, you can apply for a payday loan. There are other short-term loans that you can pay off after a little while, such as when you receive your next paycheck.
There will be fees involved, so it is always best to do research to find the best short-term payday loan for you. Additionally, there are fees if you do not pay your payday loan back on time, so it may not be wise to borrow money or take a loan if you cannot pay it back.