Quick Payday Loans
If you are facing an emergency but do not have any means to cover the cost ahead of time, then your only solution might be to get a loan. When car repairs, household expenses, and overdue bills all seem to overlap at the same time, keeping your finances in check can be the hardest thing to do.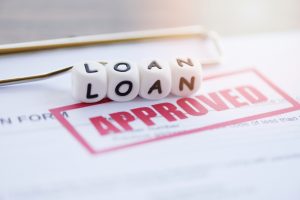 Sometimes when incidents like this occur, you might need a bit of breathing room until your next paycheck. While loans are a plausible option, traditional loans can be tricky and overwhelming to take on.
Conventional banking systems employ hard to meet requirements, topped with a lengthy application procedure that renders the loan unattainable. The last thing you are looking for in an already difficult situation is more stress. While you might be on the constant lookout for no credit checks payday loans, the fact is that many direct lenders impose credit score checks upon their customers.
At Quidable, we aim to offer you a hassle-free solution to searching for a loan. You can request now to try to find a quick payday loan online.
What is a Payday Loan?
An online payday loan is a short-term cash advance easily available when you need them. Fast payday loans help you when you have emergency cash needs that cannot be postponed. These cash advances are set out to be repaid until your next paycheck comes along.
Are Online Payday Loans Fast?
There are two primary ways to seek loans for fast cash. The first method that comes to mind is going through a traditional process of the loan, and that is with any of your local banks. Applying in person may offer some minimal benefits, but the process is ultimately inconvenient. From the constant race to meet due dates and work through lots of paperwork, to the continuous visits of your local bank branches, it can all seem overwhelming.
A second way to get the loan is through an online application process. This may be a bit daunting to some people, but the online world has proven to offer many benefits to its users, whatever the cause may be. Conducting your loan online, and working with an online direct lender can eliminate many of the hassles that come with the in-person application. Working with a reputable lender can help secure your information and provide the funds you need just in time. Moreover, the online process tends to move faster than others; with fast processing systems, lenders can tend to more than one customer at a time. With minimum requirements, you can easily complete your loan application.
Quick Loan Request
Our loans are considered fast because you can start your request process all online.
The three simple steps are:
Start by completing your online request form. Be sure to revise all listed requirements.
After submitting your request, you may be connected to a direct lender.
If your loan is approved, your funds may be directly deposited into your bank account.
Bad Credit May Not Be A Problem
We understand that certain situations harm your credit score and leave you with a poor credit rating. This is why we do not stress perfect credit score values. When going through a traditional bank loan system, you will realize that your credit score is a big part of the process. Banks use a risk assessment model that focuses on the customer's credit score. Traditional banks do this because it is profitable.
Quick and easy payday loans are different. Alternative lenders may use a risk assessment model that relies more on income than credit score. A lender may be willing to overlook a bad credit score if the applicant has a reliable income.
You may come across advertisements offering payday loans from direct lenders with no credit checks. Do not fall for it. All lenders factor your credit score when making a loan decision. However, it may be possible to work with bad credit payday loan lenders only.
How Safe are Quick Payday Loans?
Online loans from trusted lenders carry with them a level of security and confidentiality. Our site uses 256-bit encryption to keep your data safe. We only work with reputable lenders and lending partners.
You should never feel forced into agreeing to a loan offer. If you are approved for funding, you do not have to sign a loan agreement.
Advantages of an Online Payday Loan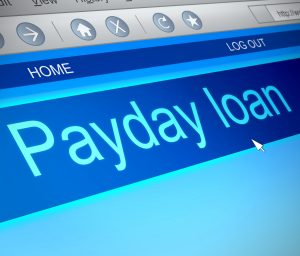 Online payday loans have risen to be quite popular and reliable during times of need. Moreover, these loans offer their consumers a wide range of benefits to ease the loan process.
1. Speed and Convenience
You are provided with the luxury to begin your loan request process just about anywhere you are. In addition, with its cyber nature, these loans are processed quicker than any regular loan. You now have the opportunity to search and request a payday loan from the privacy of your own home.
2. Fewer Requirements
While most conventional loans dictate a long list of requirements to begin your loan application, online loans implement simpler requirements. This helps speed up the loan process.
3. No Collateral
Traditional banks require some loans to be secured, meaning they should be backed up with an asset. A quick payday loan offers you the opportunity to receive a loan without having to provide collateral.
4. Fewer Restrictions
When taking out a traditional loan, you may be obligated to dictate the nature of the expense. This is why many banks are now providing a particular loan for each cash need. With a speedy credit payday loan, you might be free to do what you want with your cash.
5. Fewer Surprises
Online payday loans are known for their transparency. Once your loan offer is approved, you are sent all the necessary terms and conditions upfront.
Basic Requirements
Make sure you meet the following prerequisites often associated with online lending:
You must be at least 18 years of age.
You must provide legal documentation of residency.
You must provide proof of constant monthly income.
You must present a current bank account.
Your lender may have additional requirements.
Tips to Keep in Mind
Quick payday loans online may be appealing and in high demand, but you should always keep in mind that, just like any other loan, you must consider a few tips before entering your loan process.
When taking out an online loan, be sure never to request more than you need. The online payday loan is designed to serve as a short-term cash advance that must be repaid fully. It is also highly advisable to monitor your financial capabilities and assure that you hold the means to repay your borrowed amount.
Second, do your research. This is true for all loan options, but with online payday loans, you have the luxury to do so through the comfort of your own home. The internet has proven to make things easier, thus completing adequate research for your loan can be done within minutes.
Most importantly, when a loan offer is sent, make sure that you review all terms and conditions. Moreover, keep in constant contact with your payday loans from direct lenders to avoid any future surprises. When connecting with an online direct lender, you may be provided with quick payday loans with no brokers. Online direct lenders are here to help you one-on-one without any third-party interference.
Online payday loans can be a quick solution to an emergency. When used efficiently, you can manage your financial state with a little bit of extra cash.