It's common among people aged 50 and above to think about changing their careers. There are many movies that depict middle-aged people contemplating the idea of leaving everything behind and starting a new life. For example, the recent Best Picture winner "Nomadland" shows a woman early in her 60s abandoning her past life and traveling across America, leading a nomad lifestyle. We're not trying to say that you should become a nomad specifically, as it's a very drastic decision to make. But the moral of the story is that it is absolutely normal to retrain at 50, and there are plenty of ways to do so.
According to the U.K. Department for Work and Pensions, the percentage of people employed in any job has increased from 55% in 1984 to 72% by 2020. Moreover, 82% of the U.K.'s employment growth was due to people over 50. Many people simply choose to continue working after retirement. And while approaching the retirement age and beyond, a lot of people are tempted to try something new, something that they've always wanted but never had the chance, courage, or determination.
In fact, the reasons for starting a new career at 50 are various and subjective for each individual. Some people may be eager to develop new skills, while others may want to resign and concentrate on their hobbies instead. Some are on the verge of redundancy, and others crave a change in pace. In any case, people looking for career change ideas in their 50s can be pretty attractive to the job market. This is because they usually have long experience, are responsible, and are familiar with work ethics.
With that said, here are some of the best jobs to retrain for at 50 in the U.K.
Best Careers to Retrain for at 50
We picked the most diverse and interesting jobs for your consideration.
Teaching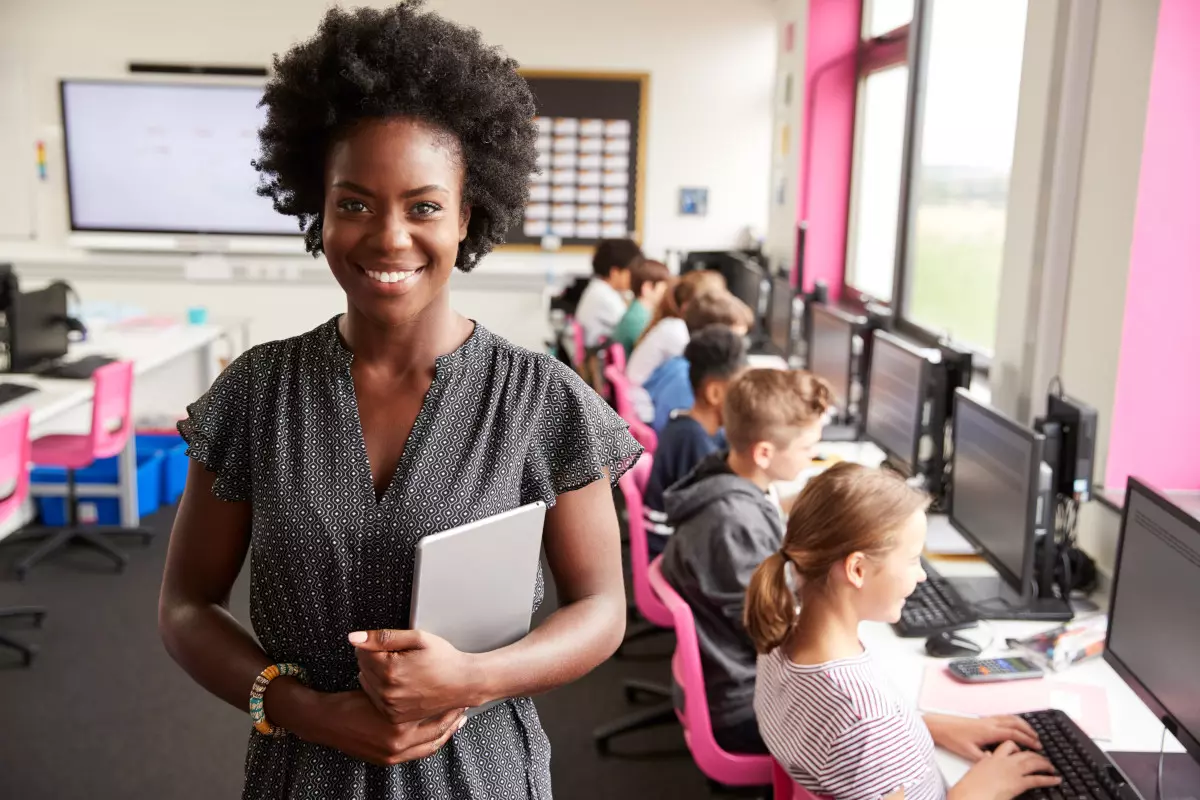 If you're good with children and want to connect with them, then teaching might be the right path for you.
When people see a lot in life and gain experience, some feel inspired to pass their lessons to the younger generation. One of the best ways of doing it is by becoming a teacher. Teaching is a challenging and responsible profession. No matter how old the students are, it's easier to grab their attention with a more personal approach to the course material. In addition, teachers can be a source of inspiration once they combine textbooks with real-life examples.
Whatever industry you're working in now, whether it is finance, arts, or science, you will be able to refresh your memory for a bit and maybe teach at least one subject in school. If you want to switch gears and teach in a completely different field from your occupation, you can do that too. The Department for Education has a special program that prepares teachers in any subject for students in all age groups in only a couple of weeks. Additionally, some teachers earn more than £50,000 a year as they advance in their teaching careers, which is almost double the average salary in the U.K.
Being a teacher has a lot of other perks too. The amount of annual leave is a lot more than in most professions. If you also have schoolchildren of your own, then your holidays will coincide with theirs, so you will have more time to spend with your family. It's also not always a 9-to-5 job and leaves you with more flexibility and a better work-life balance.
If you've spent your whole life doing the same stuff at the same hours every day, maybe now's the time to change everything. Being close and interacting with children every day may bring back your sense of youth. Just like your skills and long years of practice may plant motivation to learn in those juveniles, so can their innocence and eagerness to learn transfer that same motivation to you.
Childcare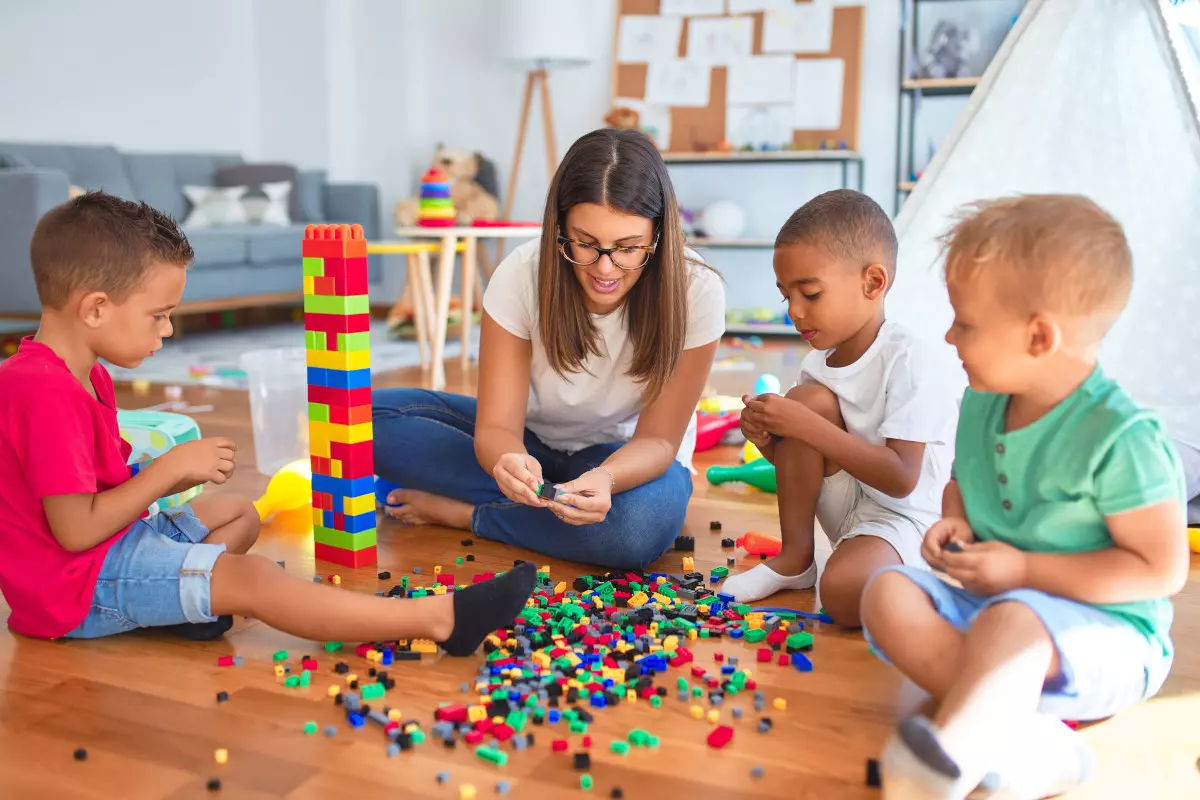 Another great way to work with children is becoming a nanny or a childminder. A good nanny always stays an inseparable part of a child's life. A childcare provider is one of the most popular jobs for over 50-year-old women in the U.K.
A nanny's job is to nurture the children. A nanny's responsibilities vary from cooking dinner, doing a child's laundry, and helping with homework. There are not always qualifications or requirements for being a babysitter. You just have to bring your care and love of children to the table, and you're good to go.
By being a nanny, you will be invited to the family's home and sometimes offered to live with them. This could be an excellent opportunity for those who want to change their work environment entirely. And after some time, what you'll be doing as a babysitter may not even feel like a job anymore.
Trade Professions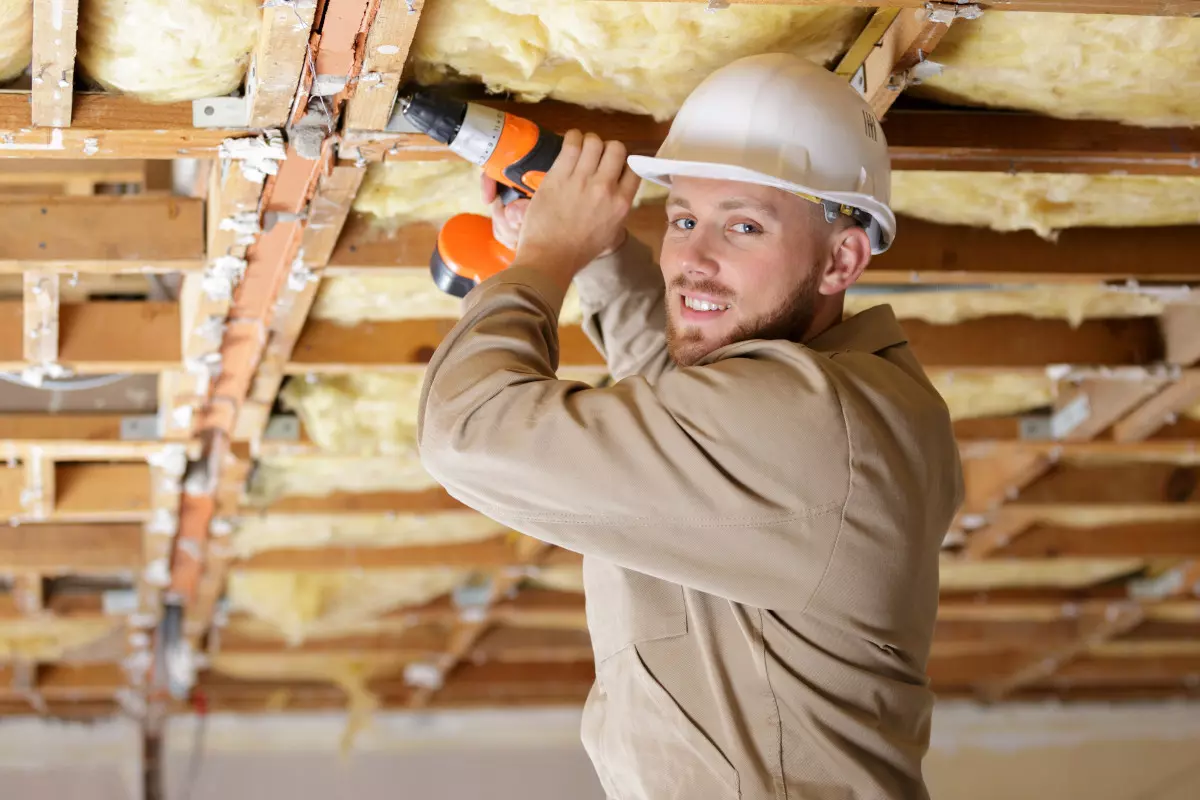 Trade professions are among the most popular jobs for 50+. While the jobs don't require any sort of high qualifications, these jobs certainly need apprenticeship, most of which are learned while practicing. Here are some of the best trade professions to keep in mind:
Plumbing: It's actually easier to get into plumbing when you're older. The best way to start learning is to complete a plumbing course or become a plumber's mate. As mentioned above, a lot of skills in plumbing are learned on the spot. The working hours are flexible but expect to be called for work sometimes at night during emergencies. Earnings are also one of the main reasons why people choose to retrain as plumbers. Plumbers can earn up to £44,000 per year. You can also obtain a Gas-Safe certification to increase your wage.
Gas Engineering: A lot of plumbers themselves actually retrain as gas engineers in their 50s for a more extensive customer base. Many gas engineers in the U.K. earn more than £40,000 a year. To be able to work as a gas engineer, you first need to pass an ACS assessment course and earn a Gas-Safe certification.
Electrical Work: There are multiple jobs to choose from in the electrical field. Electrical testing for property owners is one of the highest-paid jobs in this industry. You can earn more than £50,000 a year by becoming an electrical testing specialist. By retraining after 50, some people would like to take up something that doesn't require excessive physical activity. Electrical testing is the track to follow for these types of people to avoid tiring activities.
Government Jobs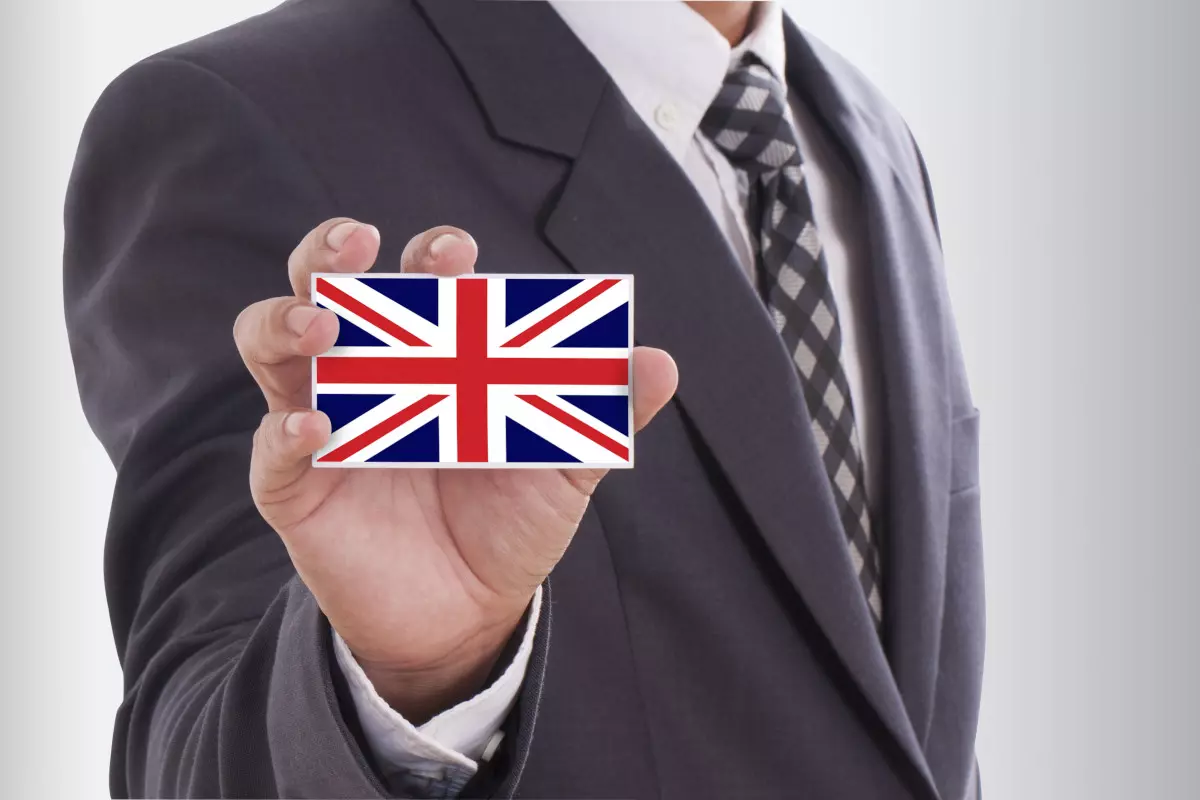 Getting into the public sector at 50 and immediately running for prime minister is a long shot. But that doesn't mean that you can't work for the government without prior experience. Local governments and public administrations are always accepting applications from mature people.
Considering the wide span of different industries that the government works with, you may be able to find something that matches your interests and experience. You can get into the local government and work towards improving the quality of life in your own community. Another option is to join any of the ministries. For example, suppose you have previously worked as a lawyer. In that case, you may find it easier to get into the Ministry of Justice. Or, if your former experience was in the medical sphere, you could do a lot of help in the Department of Health and Social Care.
Working in the government usually implies a fixed schedule and office work. However, it can be an attractive choice for people who have always worked with a hectic timetable and want to settle down to a more organized job culture. And no matter how old you are, you can still expect growth and promotion in the public sector, as well as special pension benefits after retirement.
Sales Roles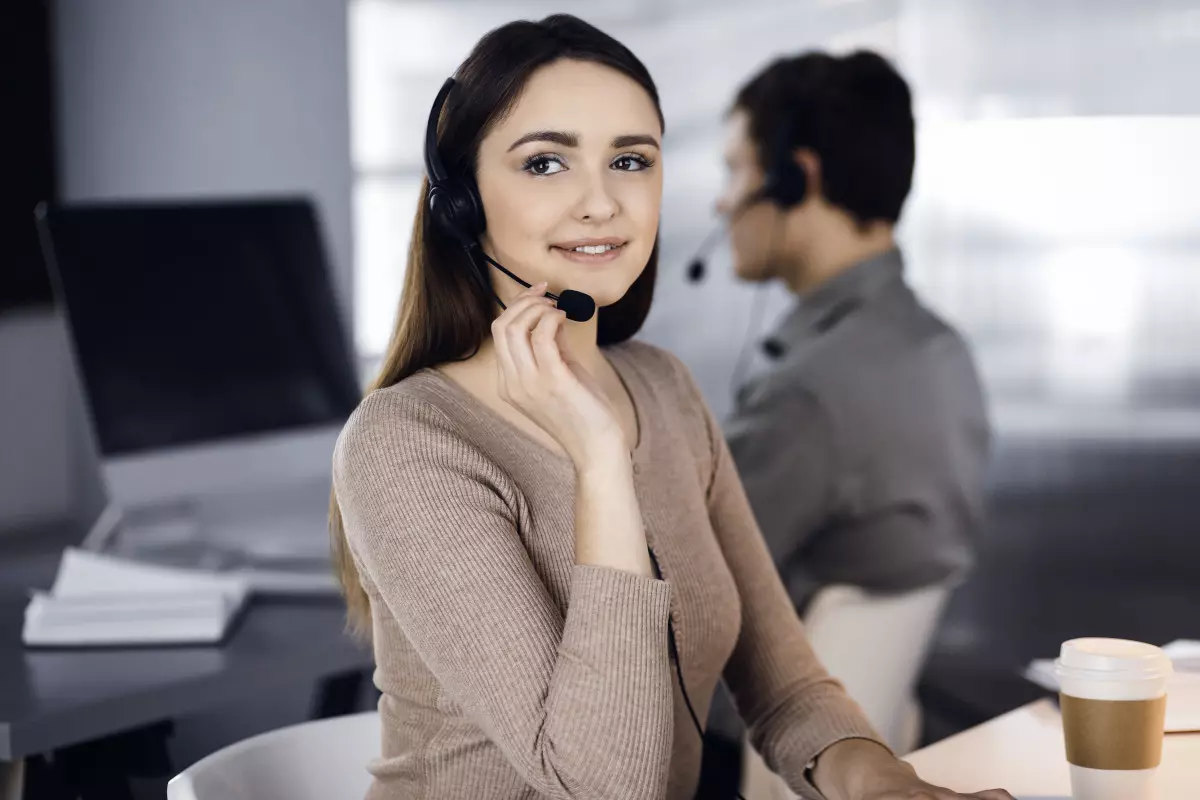 If you are good at persuading and negotiating, you can turn to the world of sales. Many 50+-year-old people can succeed as salespeople, as the job requires long years of dealing and communicating with different types of clients. The jobs in this category include sales representatives, sales executives, sales consultants, and many more. You will have to bring your listening and communication skills to the front in any of these roles.
A salesperson's job can be adventurous in some way. For those close to retirement seeking some inconsistency and a change in pace, a sales role could be a great option to try. Salespeople often travel to different companies to do presentations and get them interested in their products. On top of a fixed salary, most salespeople earn commissions from each of their deals. This motivates many employees to work more in order to score more deals.
Starting out as a sales representative may require you to pass a course or a training program. Learning the basics of sales is fundamental to kickstart your career. But the best training comes when you actually start working.
Driving Instructor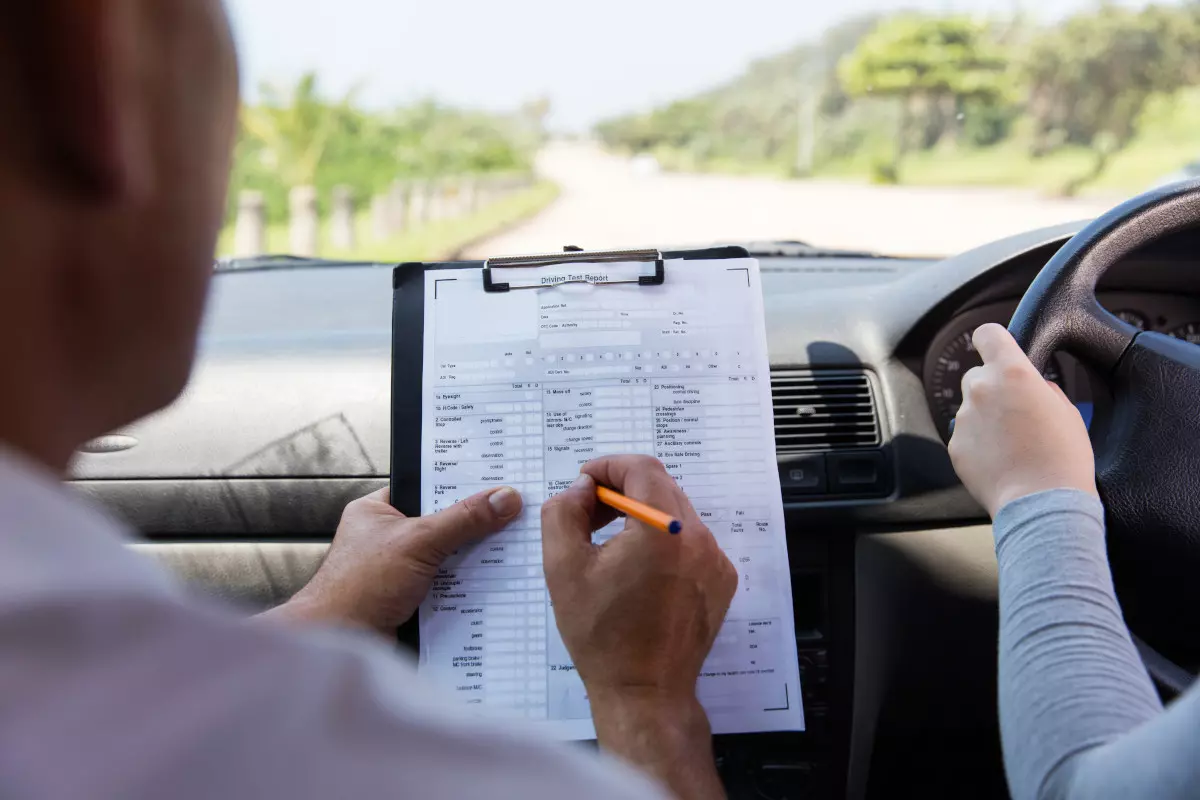 Driving instructors play a pivotal role in every person's life. They are the ones that help people achieve one of their milestones in life: a driver's license. Hardly anyone ever forgets their first driving instructor. If you have long years of experience in driving and know all the traffic nuances, retraining as a driving instructor in your 50s will be an easy and rewarding task for you.
Some people decide to learn how to drive at 17, but there's also a large sample that starts learning at a later stage in life. While some of them will have some knowledge of driving, others will have zero understanding. Passing a driving test is usually the main reason for these classes. However, people tend to trust a driving instructor that is a veteran and can tell them all the practical tips about everyday driving, too.
Excellent communication and patience are critical for a driving instructor. To start your journey, you have to apply to the Driving Standards Vehicle Agency to obtain a permit. After your application is approved, you will have to do a training course and pass three different tests. Once you successfully pass your tests, you will receive an Approved Driving Instructor (AID) badge, which will let you get employed in a driving school or give private lessons on your own.
Writing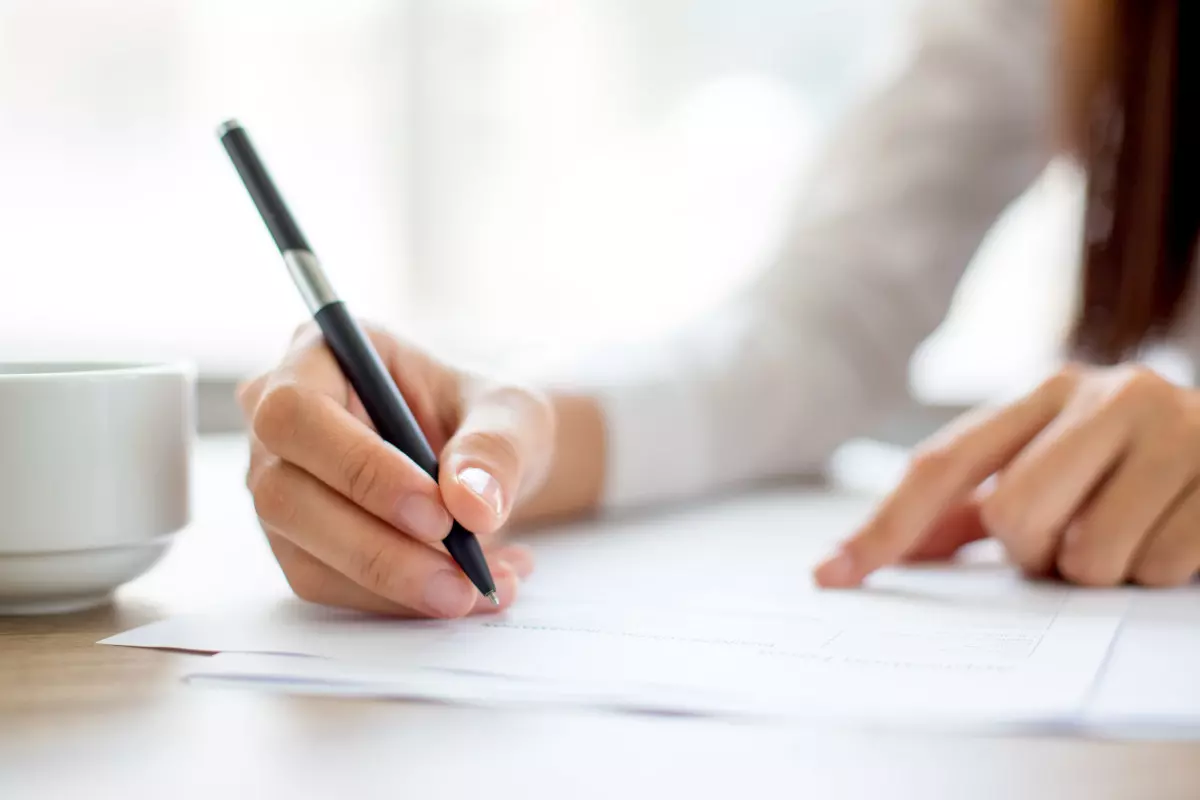 For those middle-aged people who are searching for flexibility and self-expression, writing can be a great choice. There are various ways to get into writing. All you need to have is something to say and a computer, and you can work from anywhere you want.
If you're good at storytelling, you can start writing fiction based on your own life experiences or imagination. Having lived for several decades, people get to see a lot in life and accumulate many stories, which they can share with others by putting them to creative use.
If your writing is good, there is a chance for a publishing company to offer you a deal and promote your book. The process of having a book published and sold is challenging, though, so if you really want to dedicate your time to writing a novel, you might want to plan to promote it yourself and utilize your networking skills in advance.
For a lot more consistency, you can consider technical or content writing instead. For these professions, you will have to be employed in a company or work as a freelancer. These jobs ask you to write informative and interesting copy for specific products. However, it doesn't mean that they limit your artistic freedom entirely. You can still add your own touch and create engaging and unique content for readers.
Opening a Cafe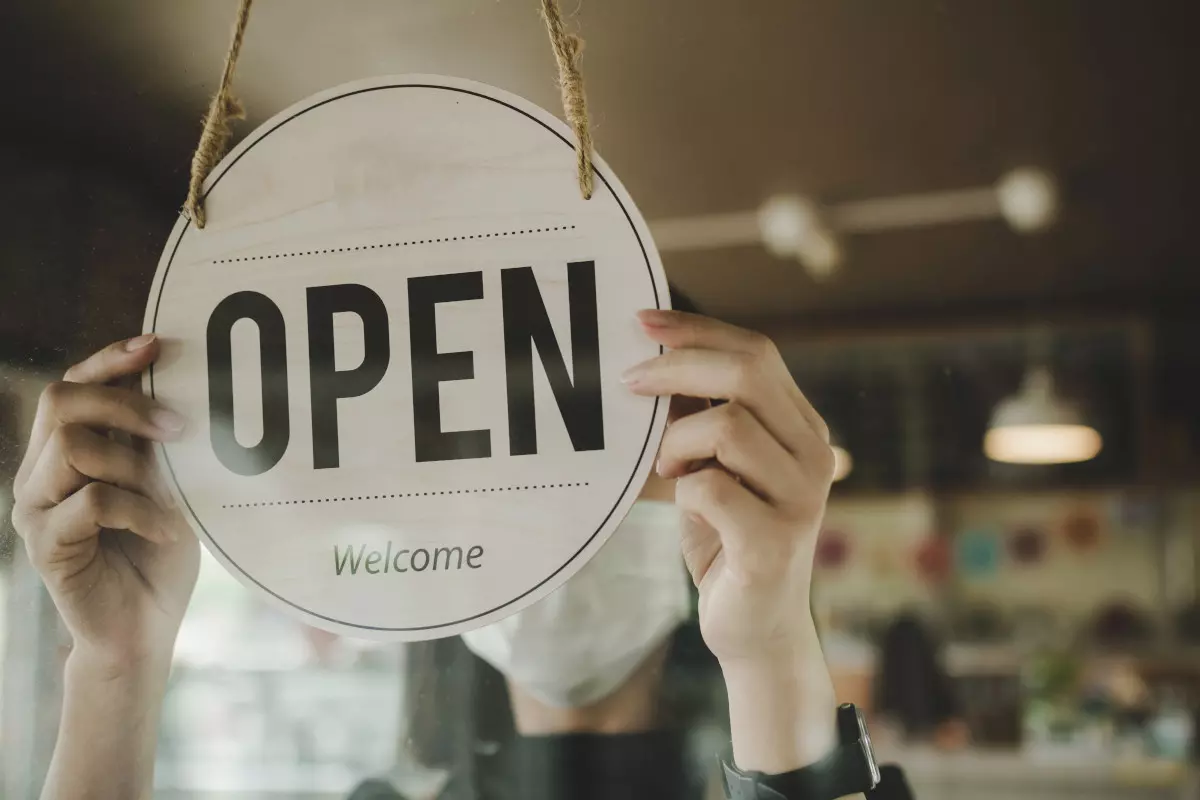 If you've spent your whole life working for someone else, why not start a business of your own? Four in every ten new businesses in the U.K. are actually opened by people aged 50 and above. In reality, this trend keeps growing and growing. One of the best and pleasurable businesses you could establish is a cozy coffee shop or a small restaurant.
Cafes and restaurants are great opportunities for setting up a family business. It's not uncommon among many people approaching retirement to transform the ground floor of their house (if available) to a comfy little spot. Many owners employ their family members and position their place as a unique and hospitable location to have lunch. If you're especially good at cooking something or have a traditional family dish, you can capitalize on it and gain a loyal customer base.
When opening up a local restaurant or a cafe, try to find a niche that's not over saturated but still sought after. Then, if there is no personal space available, you can rent somewhere in a convenient location. Of course, starting your own business comes with more responsibilities and commitment. But in the end, the good thing about it is the freedom that comes with being your own boss. And it can become your home away from home.
Finding Support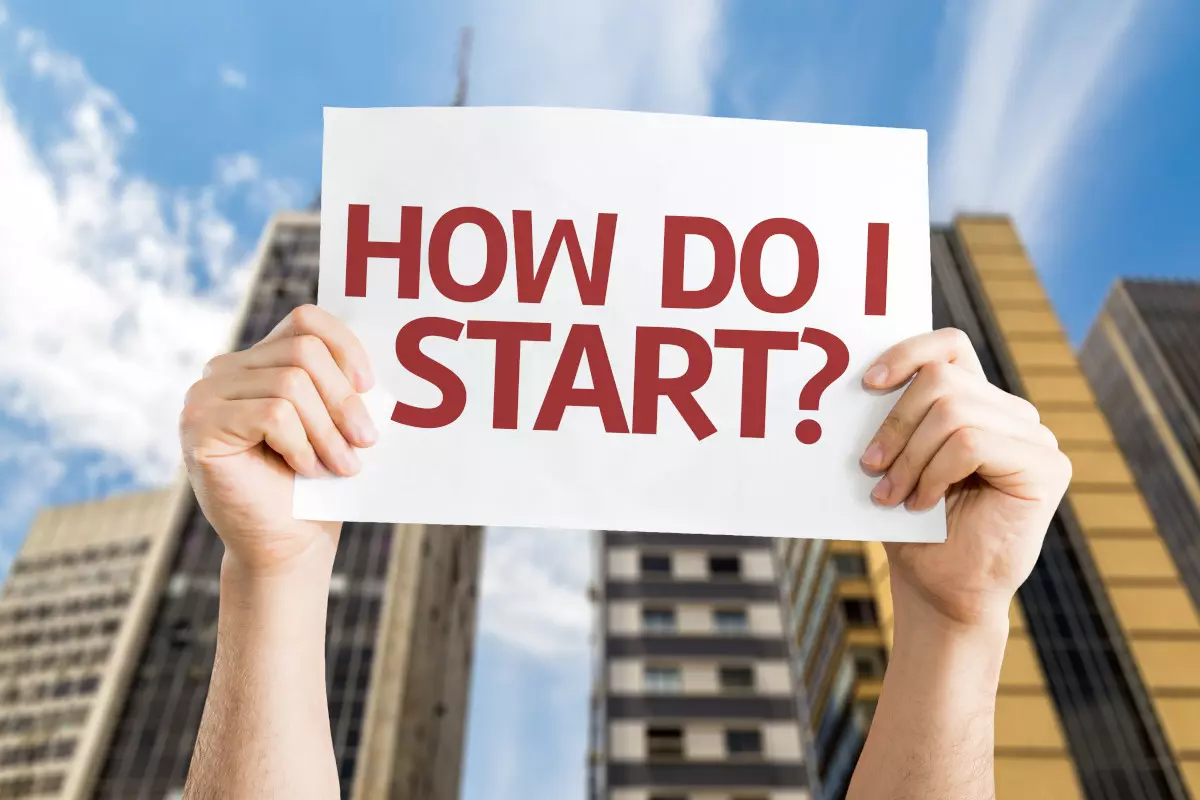 There are many organizations that can assist you in starting a new career at 50 in the U.K. In 2015, the United Kingdom government launched an initiative to provide free training courses for over 50s to help them find employment. This means that even if the career you choose to retrain for requires specific skills and qualifications, you have opportunities for acquiring them.
Before retraining at 50 for a new career, you cannot forget about the financial aspect. First, you should do the math and see how much more or less your new career will net you. Next, you should check how it will affect your retirement plan. How much money do you need to retire? And do the benefits of your new job align with your financial plan?
In some cases, you may need some working capital to get started in your new career. What can you do when you need some financing for your latest venture, but it's still not the time to take out the funds from your pension plan? Touching the retirement plan is not a good idea, as you will most probably face some penalties for early withdrawal. Instead, you can turn to loan opportunities. Here are some popular options.
Instant Payday Loans
No lender will offer you funding instantaneously. Still, short-term loans can be processed quickly, and some borrowers receive financing in as little as one business day. Another benefit of high acceptance payday loans is that the loan may be easier to qualify for.
These loans are typically suitable for emergencies or whenever you need some cash in a short amount of time. The sums are not that large. Ideally, the borrower pays them back as soon as they receive their next paycheck. The lenders may make a decision about approval based on your credit score and current income. There is never a 100% guarantee for approval whatsoever.
Short Term Loans
You may want to seek out a short-term loan if you are opening your own business. For example, by opening up a cafe, you will need some funding to cover necessary costs, such as rent, salaries, and supplies. For that reason, many startups turn to short-term loans for a quick cash advance that will help them take off. The acceptance procedure may be the same as for other types of loans.
Unemployed Loans
Not everyone will be able to find a new job immediately while retraining at 50 and above. If you're left off the board for a couple of months, some lenders provide unemployed loans to those in need and struggling to find a job. Requirements may include that the borrowers have to be U.K. citizens and present the lenders with a clear repayment plan.
Bottom Line
The word "retirement" is losing its core meaning. The number of people reclaiming their ability to work and start at something new as they approach retirement is growing in the U.K. If you're undecided about which path to choose, the career opportunities above may help.