It used to be not-at-all strange to open your door to a stranger holding a knife. Everything from vacuums to cookies to cutlery was peddled from the porch. These days, door-to-door sales have all but disappeared. Yet, while the transaction stage may have moved from the porch to the web, delivery still happens at the doorstep – even, sometimes, for loans.
What are Doorstep Loans?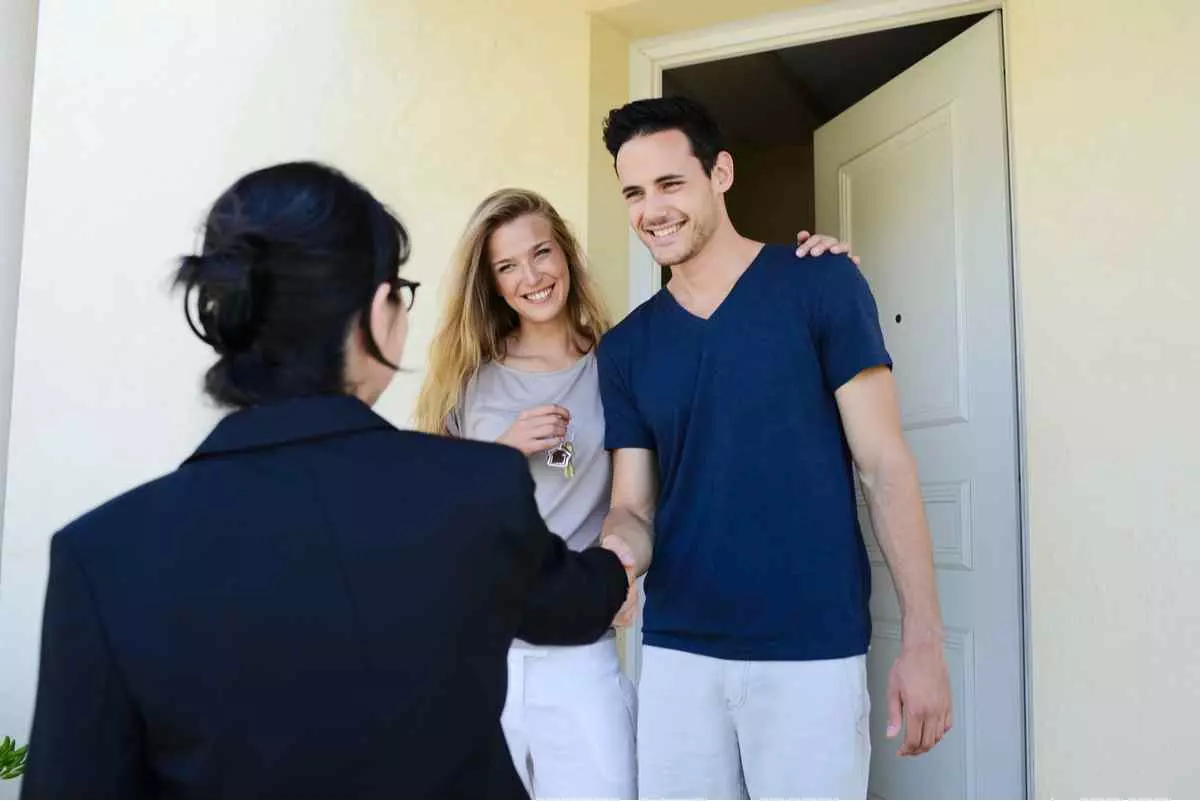 Doorstep loans (also known as home collection and home credit loans) are a type of personal loan. This form of credit is delivered to your doorstep, as the name suggests. Agents from the lending companies will come by your house to deliver the loans in cash or as vouchers and will stop by to collect payments as well.
The application process for doorstep loans begins online, but lenders still want to meet face-to-face before issuing any funds to the lender. Loan amounts are usually between £100 and £1,000, and take a few days to give. They are normally repaired in weekly installments.
Some customers prefer easy payday loans that do not require a doorstep interview. Still, this old-fashioned way of conducting business has its advantages.
Advantages
What are some benefits of doorstep loans? For one, it is convenient for many who prefer their loans delivered to their home. They are also frequently used by those who have poor credit and struggle with loan eligibility. Loan eligibility may focus more on the affordability of the loan rather than the individual's credit score.
Doorstep loans are also popular for those who do not have bank accounts. It is hard to find a loan online when you do not have a bank account in good standing, as many lenders want to deposit the loan straight into your account, and then automatically withdraw your payment on the specified due date. There are few alternative options. Some consumers look for payday loans on a debit card, but a doorstep loan may be more realistic.
Doorstep Loan Interest Rates
Interest rates for doorstep loans are relatively high. The average APR on a doorstep loan is usually around 200% or more, and it is usually paid back over six to nine months. Home visits are usually conducted by self-employed agents who live in the area. Each week, an agent will stop by to collect the repayments until the loan is fully paid off by the borrower.
Before you invite a lender to your door, you should check the Financial Services Register to make sure a lender is authorised by the Financial Conduct Authority. Almost all companies in the financial services industry are required to register. If you do not see a lender in the register, then it might be a red flag, and you should consider not working with them.
What Are Logbook Loans?
Logbook loans are loans secured on the borrower's vehicle. This means the lender owns your vehicle until you fully repay the loan. The APR percentages are 400% or higher on logbook loans, so it is a rather expensive form of credit. For example, according to Moneyadviceservice.org, if you borrow £1,500 and paid £55 a week for 78 weeks, you would repay over £4,250 in total. That means you would have paid over £2,750 in interest in order to borrow £1,500.
Risks of taking out logbook loans:
You may lose your car if you cannot make the payments to the loan company.
You do not have the same consumer protections as with a hire purchase agreement.
You must be the legal owner of the car, usually with a value of over £500 and no outstanding balance on it.
Interest on logbook loans is comparable to payday loans from a direct lender, which means that you should pay off the loan as soon as possible.
Things to think about before taking out a logbook loan:
It is vital to know that logbook loans come with high interest, so the sooner you pay it off, the better.
Some logbook lenders may ask for weekly payments, and other lenders do not take direct debit, so it can be difficult to know how much you owe them. If you do not know how much you have paid back, you can ask for a statement of how much you owe.
How much you can borrow depends on the value of your vehicle. The model, make, and value of the car all determine how much money you are allowed to borrow.
These are just a few things to consider when applying for a logbook loan.
Alternative Financing in the Aftermath of COVID-19
The pandemic is taking its toll on our economy. It is causing the banks to tighten their lending requirements. To avoid defaults, the banks have already started denying consumers they would have approved only a year ago. Many of these consumers are now having to try alternative funding sources for the first time in their lives. It is giving a rise to products like doorstep loans and logbook loans.
If you are trying out a new financial product for the first time, then be sure to take the time to learn about the funding source. Short-term loans can be a reliable way to pay emergency expenses. However, there are risks to using this type of funding to pay off old debt. Taking on additional fees to pay off old debt is dangerous. You may never be able to pay off the debt because of the accumulating interest and fees.
We predict that alternative lending will continue to be an important funding source. Consumers will need many options for fast cash as the U.K. continues to reel from COVID-19.