Instant Payday Loans
Online payday loans can be a viable source of fast cash for those who are struggling to make ends meet. Unexpected expenses that require immediate attention may leave U.K. consumers short on cash and in need of a short-term monetary fix. Payday loans may be able to provide this relief.
More than two million U.K. residents use payday loans. But how reliable are such cash advances, and is it possible to get an instant payday loan? We further explore such questions below.
What is a Payday Loan?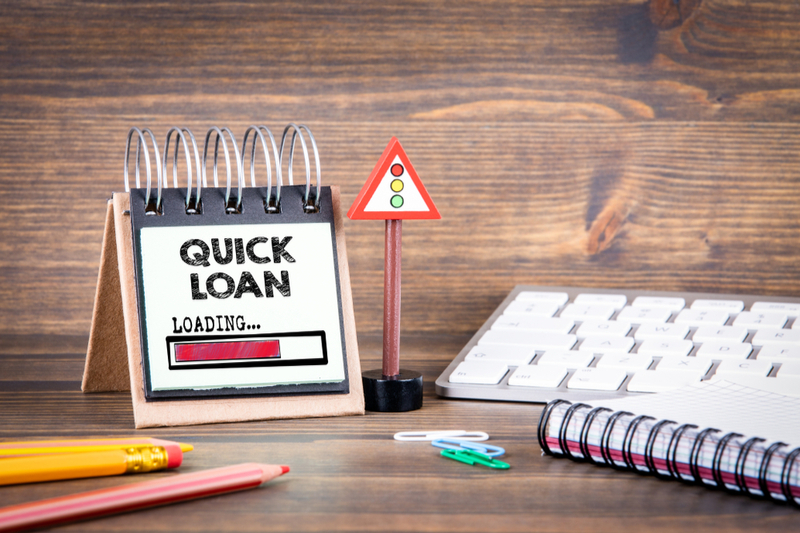 A payday loan is an unsecured cash advance that can help to fill in financial gaps you may encounter between your paydays. A payday loan must typically be repaid in full by the time your next month's salary arrives. Borrowers are also required to pay back any interest accrued.
Online payday loans may be appealing to those who have an urgent need for cash. But such loans typically take time to process and are not instantaneous nor guaranteed.
Are Payday Loans Instant?
There are lenders and companies that advertise instant cash payday loans or instant online payday loans. But such offers are typically false, as lenders are required to vet applicants and adhere to loan processes outlined by the FCA.
U.K. residents, who are 18 years of age or older, can apply for a loan at a physical lending shop or online. Online application processes can take up to an hour in some cases. At the time of application, potential borrowers must present lenders with the required documents. Specific requirements may not be uniform across lenders, but most will ask for a form of identification from the applicant, proof of income, banking information, and the like.
Lenders will then vet applicants and check their credit scores. If an applicant is approved, it can take up to a few business days for funds to be accessible to borrowers.
To this end, instant decision payday loans are not the norm. Not only do lenders have criteria that must be met by loan applicants, but the process of loan processing and decision making will take longer than maybe assumed by eager applicants.
Should You Take Out an Online Payday Loan?
Payday loans can be used for short-term financial difficulties and can be a quick fix to some immediate monetary emergencies. Payday loans should not be used to relieve any long-term obligations nor to cover substantial debts.
Financial experts advise that individuals only opt for such short-term loans for emergency expenditures and only borrow what is necessary. Emergency expenses may include pending rent or utility bills, essential car repairs, medical bills that require immediate attention between salaries, and the like.
While payday loans can prove more flexible than more conventional loans from banks and credit unions, they typically come with high fees and interest rates that can make them difficult to repay.
Bad Credit Score Payday Loans
A credit score is a form of measurement, primarily used by lenders, to examine your past financial doings. Banks and other lending systems typically use your credit score to determine your loan eligibility.
Online payday loan direct lenders use credit scores to assess how likely you are to repay your loans and meet loan conditions. To this end, poor credit score holders may not be offered loans.
While individuals facing precarious financial situations may be tempted to opt for a payday loan direct lender with no credit check, such lenders should not be trusted and maybe predatory in nature. Lenders perform necessary checks during loan processes and must adhere to the FCA small-loan regulations.
Lenders also typically consider other factors, such as income, when determining whether to approve or reject an applicant.
Should You Work With a Direct or Third-Party Lender?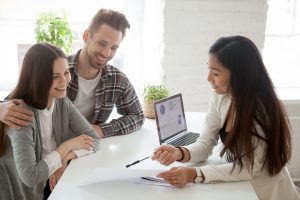 Individuals may prefer to complete their loan applications with direct lenders or third-party lenders, depending on their financial situations and personal preferences.
Direct lenders can provide loans without intermediaries, brokers, or private equity firms. Third-party lenders act as intermediaries that help to identify and compare lenders that may be appropriate for your specific situation. In this way, they can help to pull together information from a variety of lenders in your area but are not lenders themselves. Some brokers require a fee from consumers.
Many advertisements indicate instant decision payday loans with no brokers; even without a broker, all loan lenders need to conduct adequate credit checks and follow federal guidelines.
Bottom Line
Instant payday loans are highly advertised within the online loan market, but you should always be careful when approaching such offers as all loans need adequate time to be processed by lenders.
Similarly, all lenders must conduct credit checks when considering loan applications. You should be sure to work with a trusted lender that adheres to U.K. lending rules and regulations.
As with all loan applications, there are a few tips to keep in mind before beginning your loan process.
●   Make sure to fully read and understand your loan terms and conditions.
Online payday loan direct lenders present their customers with the terms and conditions before the loan agreement. Borrowers should only sign loan agreements that they can comprehend.
●   Do not take out more than you can handle.
While loan amounts will depend on your specific financial situation, you should be sure to take out what you are able to afford. Taking out more than is necessary can lead to greater financial strain in the long-run. If you are unable or unwilling to take out a payday loan, you can consider opting for an installment loan instead, which allows borrowers to pay back loan amounts in increments. You can also consider borrowing from a friend or family member, seeking federal assistance, or consulting with a financial advisor.
●   Online payday loans are ideal for emergency situations.
Payday loans should not be utilized for any long-term financial difficulties. Such loans should only be pursued for short-term monetary needs or lapses between salaries.
●   Research your lender.
There have been noted cases of irresponsible lending across the U.K. If you are working with a direct lender, it is important that you do your research to better ensure that you are working with a trusted lender.